Los Angeles
Cordially invites you to celebrate this Holiday Season in a very meaningful way by attending:

the SPIRAL FOUNDATION Holiday Bazaar

Saturday December 13th from 2-7pm

Hosted in a Private Home in Pasadena

FOR ADDRESS & DIRECTIONS:
RSVP to LA@EMERGENCYUSA.ORG

Eco-Friendly Gifts that help the environment because they are made of recycled materials collected in the streets of Rome-Italy, Hue-Vietnam, Kathmandu-Nepal and transformed into functional, colorful, joyful art objects, whose careful and accurate execution and imaginative creative expression take us by surprise and move us deeply. A new life springs from this work: the entire net proceeds from all sales goes back to the artisans and yet they donate a part of these proceeds to help others in greater need.

30% of net profits will be donated to EMERGENCY USA

Please join us for this beautiful expression of holiday spirit and an opportunity to meet with others who are supporting EMERGENCY USA. Feel free to bring friends and share this invitation!

To RSVP and for information about the event location, please email us at:
LA@emergencyusa.org


PAST EVENTS:

EMERGENCY USA Thanks Viva LA Art! for Organizing and Hosting
And the Many Artists for generously donating their works for ...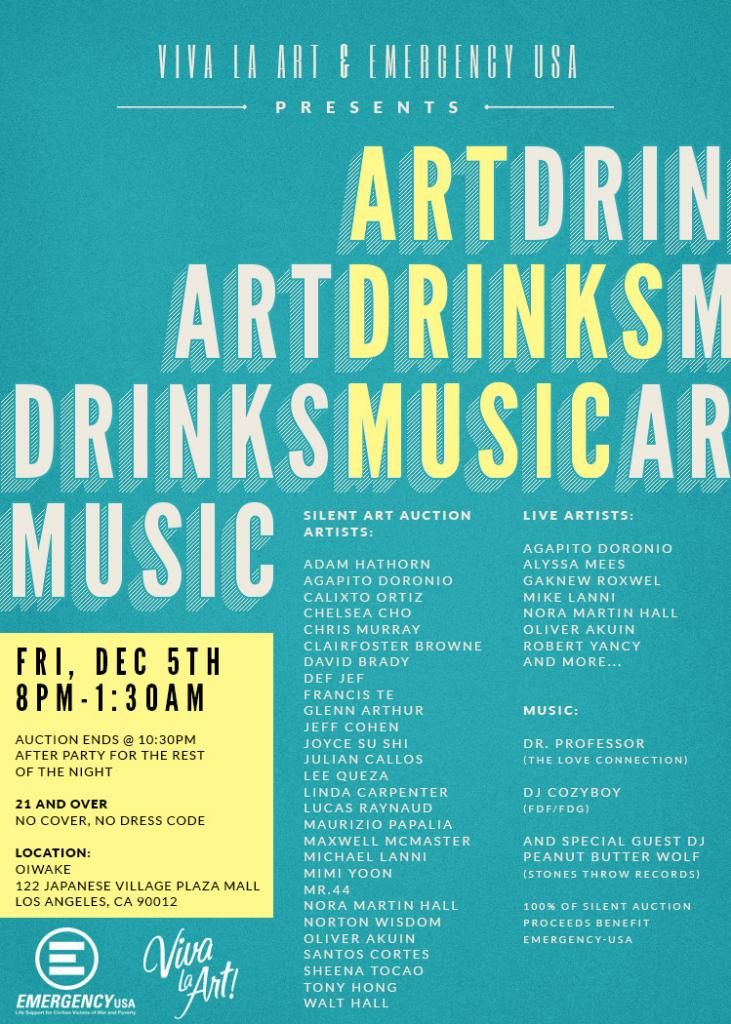 EMERGENCY USA thanks KB Solomon, Lili Haydn, Brooks Almy, Norton Wisdom, Robert Gates, and Betty
For the Spectacularly Beautiful and Inspiring Benefit Event ...