EMERGENCY is an independent and neutral humanitarian non-governmental organization (NGO) founded in Italy in 1994 to provide free-of-charge, high quality medical and surgical care in countries affected by war and poverty.
EMERGENCY runs over 60 hospitals, clinics and first aid posts around the world. All medical facilities are designed to last for generations. Patients are guaranteed entirely free, high-standard medical and surgical care without discrimination. EMERGENCY's experienced international staff provides national staff with in-depth on-the-job training, with the goal of handing over medical facilities to local health authorities as soon as sustainability is achieved.
EMERGENCY USA was founded in 2008 and is a member of an international network that supports EMERGENCY's healthcare projects through advocacy, fundraising, and recruitment of medical staff.
EMERGENCY USA is an independent, non-profit organization with 501(c)3 tax-exempt status from the IRS. Our Federal EIN is 26-3321828.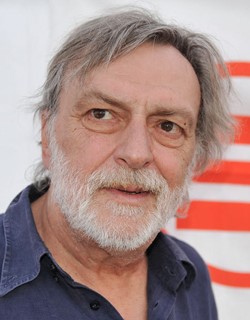 Meet Our Founder
Gino Strada was born in 1948, and graduated as a surgeon from the University of Milan. After working in hospitals in Italy, South Africa and the US, Dr. Strada left a lucrative career to serve as a war surgeon. He worked for the International Committee for the Red Cross (ICRC) from 1989 to 1994 in eight countries including Bosnia-Herzegovina, Pakistan and Somalia.
In 1994, he and his wife Teresa founded the NGO EMERGENCY. While Dr. Strada spent most of his time abroad performing surgery at EMERGENCY facilities, Teresa managed EMERGENCY's administration and developed the organization's support base in Italy, where it now has 4,000 volunteers. Following Teresa's death in 2009, the Stradas' daughter Cecilia assumed the post of President of EMERGENCY.
Having experienced first-hand the civilian casualties and human misery brought by wars and landmines, Dr. Strada has taken an unwavering moral position against the root causes of war. EMERGENCY helped ban the production and use of antipersonnel landmines by Italy.
"All human beings are born free and equal in dignity and rights". The acknowledgment of this principle "is the foundation of freedom, justice and peace in the world."
Universal Declaration of Human Rights
"Paris, 10 December 1948, Article 1 and Preamble"
EMERGENCY believes
Healthcare is a basic human right.
Therefore, EMERGENCY supports the implementation of medical projects according to the principles of equality, quality, and social responsibility.
EQUALITY
Every human being has the right to be cured regardless his or her economic or social condition, gender, race, language, religion and opinions. Standards of healthcare, set by the progress of medical knowledge, should be delivered equally and without discrimination to all patients.
QUALITY
Quality systems must be based on community's needs and be up to date with the achievements of medical science. They should not be oriented, shaped or determined by lobbies and corporations involved in the health industry. Quality systems strengthen and generate human and material resources.
SOCIAL RESPONSIBILITY
Governments should have the health and wellbeing of their citizens as their priority and they should allocate adequate human and financial resources to these ends. The services provided by health systems and humanitarian projects in the health sector must be free of charge for all.
"War cannot be humanized. It can only be eliminated..."
Albert Einstein
Every day EMERGENCY deals with the destruction and suffering caused by war. For this reason EMERGENCY has always been committed to promoting a culture of peace not only in the countries where its medical and surgical projects are based, but everywhere in the world.
EMERGENCY repudiates the use of violence, terrorism and war as instruments to resolve disputes between individuals, peoples and nations.
EMERGENCY seeks a world based on social justice, solidarity, mutual respect, dialog, and equal distribution of resources.
How We Work
Providing free, high-quality medical and surgical care
EMERGENCY works in areas of active armed conflict- where civilians bear the burden of war- and in communities with limited or no access to healthcare. EMERGENCY provides all care free to anyone in need of assistance.
EMERGENCY's approach goes beyond the provision of basic medical care, as we believe every human being has the same right to access high-quality healthcare. We run surgical centers, offer access to specialists, and adhere to high standards of care.
Care we provide:
Surgery
General surgery
Surgeries for medical emergencies and trauma
Orthopaedic surgery
Surgery for victims of war and landmines
Pediatric and adult cardiac surgery
Reconstructive surgery
Ophthalmic surgery
Medicine
Primary healthcare
Pediatric
Neonatology
Internal medicine
Obstetrics and gynaecology
Ophthalmology
Cardiology
Rehabilitation
Physical therapy
Production of prostheses and orthoses
Vocational training and setting up of small business cooperatives for people with disabilities
Building healthcare infrastructure
Many of EMERGENCY's programs are in conflict and post-conflict regions, where healthcare facilities have been destroyed through war and lack of investment. By building or renovating hospitals, EMERGENCY contributes to the healthcare infrastructure, to the livelihoods of local communities, and ultimately helps to strengthen healthcare systems and foster sustainability.
EMERGENCY builds:
hospitals dedicated to war survivors and surgical emergencies
physical and social rehabilitation centers
first aid posts (stabilization and referral centers)
primary healthcare centers
pediatric clinics and hospitals
maternity hospitals
outpatient clinics and mobile clinics for migrants and underserved communities
regional specialty hospitals
Training medical professionals
In our hospitals we give great importance to the training of local staff as doctors, nurses and midwives. This is because for us providing treatment also means fostering expertise in the countries where we work. Indeed, our objective is to hand over our hospitals to national staff and authorities as soon as self-sustainability can be achieved. In addition to medical training, we also run vocational training programs for individuals who have been maimed or left without social and financial support due to war.
By working with national health ministries to provide training and supporting local communities, we help ensure that we are fostering individual agency and empowerment.
Larry Crickenberger
Board President
---
Larry has worked as an administrative law judge, attorney and as Vice President-Senior Account Executive at Fidelity Investments in Burlingame, CA. His community involvement spans organizations concerned with hunger, wildlife, the environment and LGBT rights. He previously served as treasurer and vice president of Independent Living Resource Center in San Francisco and is a graduate of the University of Virginia (BA) and New England Law School (JD).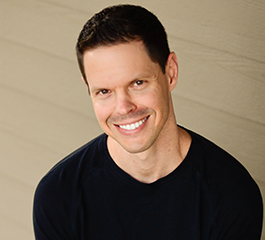 Kyler Hunter
Board Vice President
---
Kyler is a perfusionist focusing primarily in adult cardiac surgery in Los Angeles. He has participated in humanitarian cardiac surgery for adults and children in public hospitals in Perú, Uganda, Ghana, Ukraine, Brazil, India and The Salam Centre for Cardiac Surgery in Sudan. He received a Bachelor's degree in Biology from the University of North Florida and a Master's degree in Pharmacology & Toxicology from The University of Arizona, where he also completed his training as a perfusionist.
Amira Resnick
Board Secretary
---
Amira is a non-profit management professional with ten years of cross-cultural experience in project management, staff development, and community engagement. Highlights of her career include coordinating international partnerships in a foreign higher education institution, managing program implementation and family engagement with 17 bilingual Head Start centers, and facilitating professional development and organizational change management with out-of-school time providers to create healthy environments for youth.
Firuza Rakhimova
Board Treasurer
---
Firuza is an accounting professional with experience in the not-for-profit field. She was born in Uzbekistan and came to the United States in 2006. She graduated from Butler University with a Master's degree in Finance and International Business in 2008. In 2015 she received her CPA license. Currently, she works at Selfhelp –– a community based organization in New York City that provides services to seniors, low income families, and other at-risk people. In her spare time, she enjoys spending time with her family.
Mimi Yu
Board Member
---
Mimi was McKnight Presidential Professor of Medicine at the University of Minnesota when she retired in 2009 from 30+ years in academic medicine. She also sits on the board of Orchestra Santa Monica, a community orchestra in the town where she and her husband have resided since 1983. Mimi has been part of the Emergency USA Family since 2009. She writes: "social justice, human rights and pacifism are central to my world view." She has two grown children who reside in Rhode Island and North Carolina, respectively, with their spouses and children.
Nafisa Abdullah, MD
Board Member
---
Born and raised in Kabul, Afghanistan and earning her medical degree from Kabul University, Dr. Nafisa Abdullah is an Ob/Gyn who has extensive experience in Endocrinology and Infertility. Nafisa spent decades of her career at West Los Angeles Kaiser, brought her expertise to numerous hospitals in Afghanistan and is dedicated to aiding the most vulnerable civilians impacted by war: mothers and infants.
Cathe Giffuni
Board Member
---
Cathe Giffuni has been involved with Emergency USA in New York City since its inception in 2005. She has participated in Emergency USA and Emergency conferences throughout the years. More than 20 of her bibliographies of 20th century authors including several Italian authors have been published in books and journals in the United States and abroad. She reads and speaks Italian.
Courtnay Robbins Bragagnolo
Board Member
---
Courtnay Robbins Bragagnolo is a photographer based in Los Angeles. Her primary focus is documenting social and humanitarian issues, working with non-profit organizations to create visually compelling storytelling. Courtnay's photography has been published both locally and internationally.
Roberto Lanzi
Board Member
---
---
Honorary and Advisory Board
---
Gino Strada, MD
Founder and Executive Director, EMERGENCY NGO
---
"In the hospitals, First Aid Posts and Health Centres that we have built and managed in 16 different countries, we have so far treated over 8 million people, with passion and competence. These results have been achieved thanks to the efforts of thousands of volunteers, hundreds of doctors, nurses and technicians with various skills, who have decided to contribute with their professionalism to our missions in Afghanistan, Sierra Leone, Sudan, Iraq..."
Ataullah Zulfacar, MD
Doctor, educator and humanitarian
---
Dr. Zulfacar is an internist, intensive care unit and emergency care specialist. He was educated in Kabul, Afghanistan, and completed his medical degree at Freie University in Berlin, Germany. Since 1980 Dr. Zulfacar has been involved in providing humanitarian and medical assistance to Afghan refugees in Pakistan. In Afghanistan, he has been involved in the rebuilding of local medical systems since 2002, teaching post-graduate courses for Afghan colleagues as capacity building in various hospitals and universities in Kabul and throughout the provinces. He writes: "after many years of experience in various hospitals in comparison, I truly admire the noble ideas and the humanitarian work of Emergency, and their system of medical and hospital management in Afghanistan."
Hollie McKay
Journalist, Fox News
---
Hollie McKay is an Australian journalist for Fox News, best known for her work recording the human cost of the rise of ISIS in the Middle East. Her coverage has included exclusive and detailed interviews with numerous captured ISIS terrorists including leaders, female bombers and child recruits, high-ranking government and intelligence officials, Iraqi Forces and Kurdish Peshmerger counter-terrorism and military units, the training of female military units, extensive interviews with survivors of torture, sex slavery and forced child jihadist training recruits, refugees and internally-displaced people, religious minority persecution, the Mines Advisory Group (MAG) UNICEF and the United Nations High Commission for Refugees.
Elie Rubinstein
Executive Director
---
Elie Rubinstein is a non-profit professional and humanitarian with over 20 years of leadership experience working for the advancement of underserved individuals, families and children locally and internationally. A skillful fundraiser, Elie Rubinstein most recently served as the Executive Director of H.E.S., a community center in Canarsie, Brooklyn. Under his leadership, the agency's annual operating budget rose from $4,000,000 to $6,000,000. Elie Rubinstein earned his Bachelor's degree from Belorussian Polytechnic Institute in Minsk, Belarus, his Master's degree in Management from the Heller School, Brandeis University, and most recently he started Horizons University's online Doctor of Business Administration program. In his spare time, Elie likes to play chess and run marathons.
Emily Ward
Volunteer Grant Writer
---
Emily volunteers her time to Emergency USA's fundraising efforts. As a not-for-profit professional with eight years of experience, Emily assists with grant research and writing. She has a Bachelor's in Economics from the University of Delaware and a Master's in Public Administration from the University of North Carolina at Chapel Hill. A born and raised Brooklyn native, Emily enjoys spending time with family and friends and exploring new places to brunch.
Lillian Barnes
---
Lillian is a development professional with four years of experience in non-profits and education. She is versed in event coordination, research, and grants programs. Previously, she worked at Arts Mid-Hudson, administering the NY State Council on the Arts grants program for Dutchess, Ulster, and Orange Counties. Lillian studied French and Theatre at Vassar College and the Institut Catholique de Paris. She is passionate about advocating for cultural diversity, environmental sustainability, and worldwide education equity.