Events
Save the Date!

Past events...
June 20 - 22, 2014
EMERGENCY USA National Volunteer Conference

Pasadena and South Pasadena, CA
Summary of the conference schedule.
Friday June 20th, 7pm: benefit dinner at Shaker's Restaurant in South Pasadena.
Saturday June 21st 10am - 5pm: conference presentations at Garfield Youth House, 625 Stratford Ave, South Pasadena.

Overview of International Programs that EMERGENCY USA Supports
Human Rights and Health, Photography and Social Change
Orientation for Volunteers

Saturday June 21st 6pm: benefit dinner at Azeen's Afghani restaurant in Pasadena
Sunday June 22nd 10:00am - 12:00pm: final conference presentations hosted at Private Residence in South Pasadena
Sunday June 22nd, 12:30pm - 3:00pm: luncheon, social and good-byes. Hosted at private Residence in South Pasadena
CLICK HERE to view the full conference agenda.
Note that the dinners on Friday and Saturday are "self-pay." The restaurants will donate a percentage of dining proceeds to EMERGENCY USA.
Event Contact: email LA@emergencyusa.org in case you have any questions.
Looking forward to seeing you there!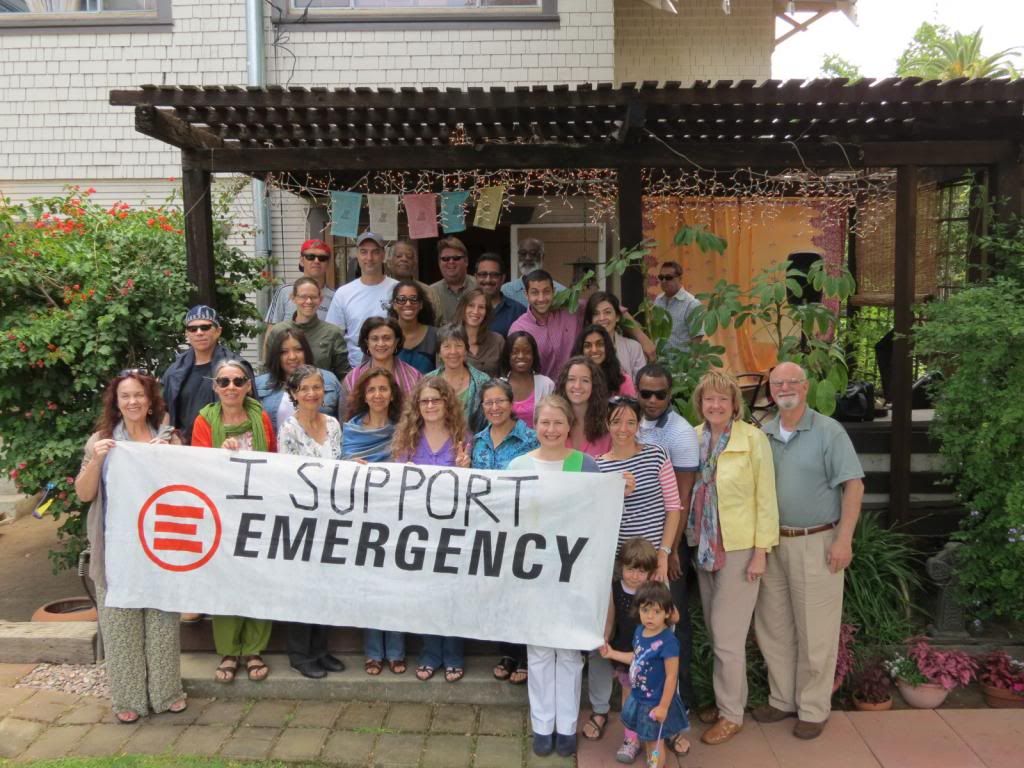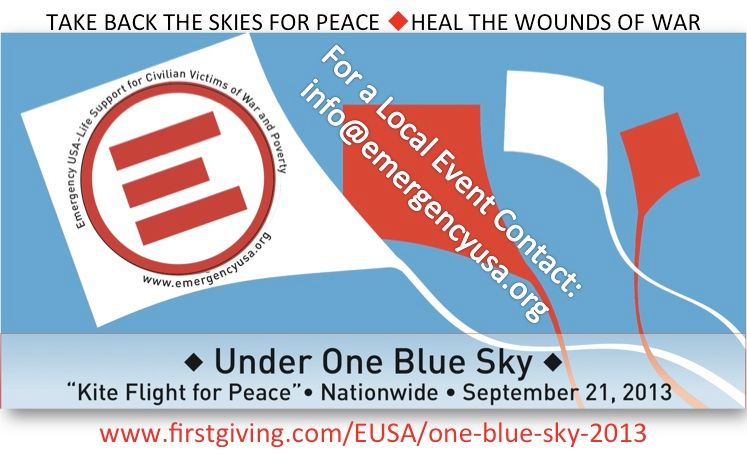 ---
San Francisco, CA on May 14th, 2013 at 7:00 PM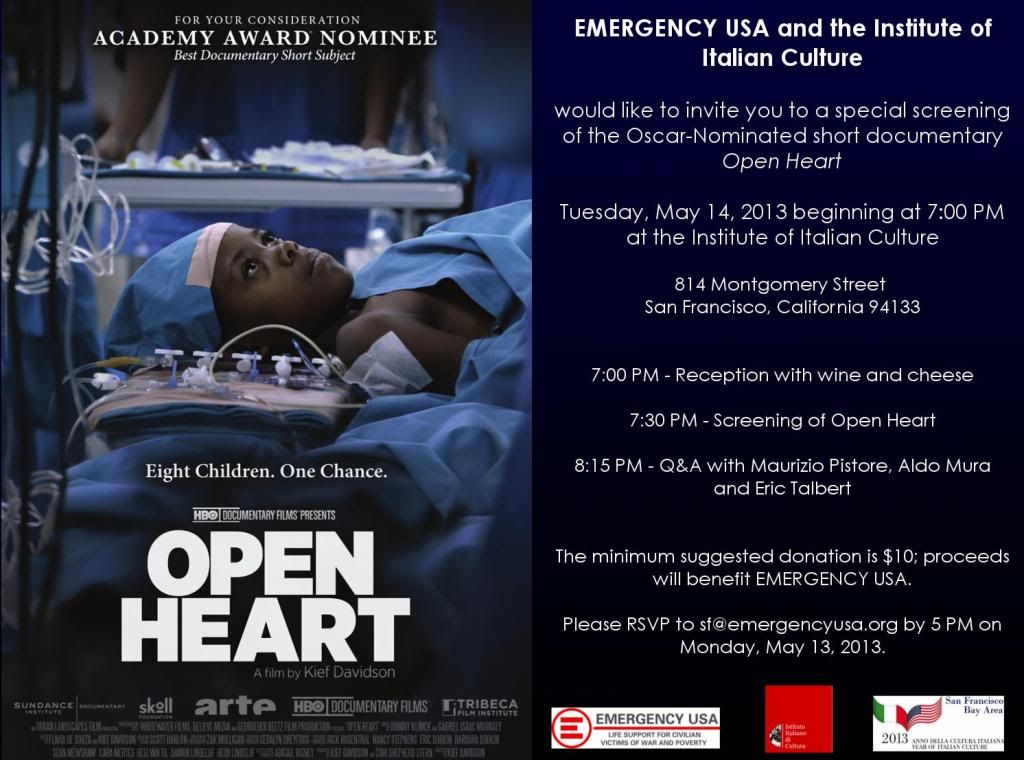 Los Angeles, FEBRUARY 2013