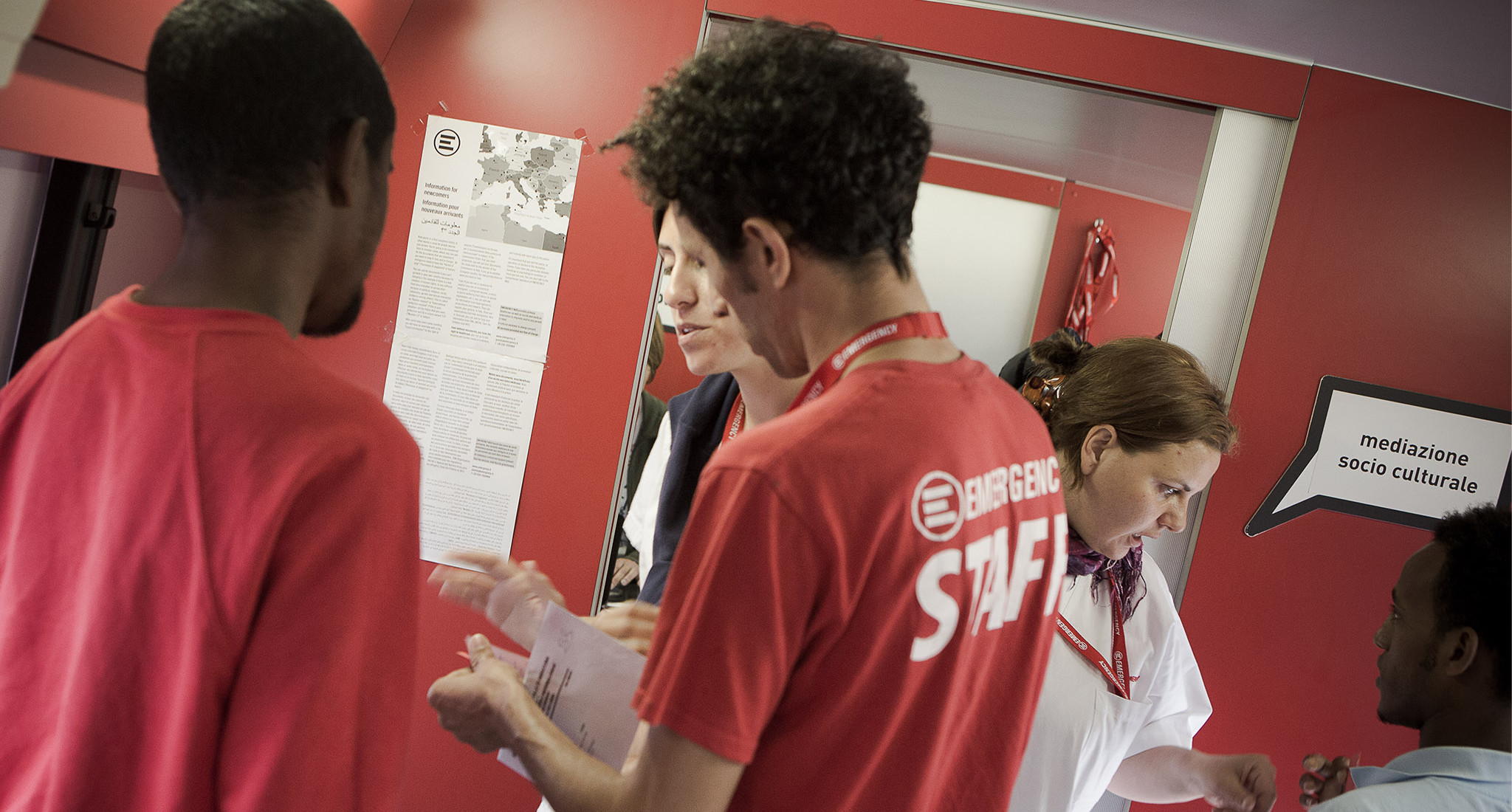 ITALY: 1,500 Migrants and Refugees come ashore in 48 hours
Update From The Field: Italy
Pozzallo and Augusta, Sicily.
---
"I was shocked," said Khalid, one of our mediators in Sicily, "at just 2 years of age Aida had already spent a month in a prison in Libya, and had crossed the Strait of Sicily in a rubber boat".
In the last two days, over 1,500 refugees and migrants have come ashore in Pozzallo and Augusta, Sicily.
Among them was a young Gambian couple who, after spending the past 6 months in Libya, boarded a rubber boat with their daughter, Aida, and headed for Italy, following the central Mediterranean route. Khalid and our other colleagues are there, providing social-medical assistance during the landings, from EMERGENCY's two Mobile Clinics.
Our Mediators, like Khalid, are an essential part of our healthcare programs in Italy, helping refugees and migrants overcome the barriers that prevent them from receiving appropriate care. Although the right to health is recognised in Italian law, refugees, migrants, and disadvantaged individuals often can't access medical treatment because of a lack of knowledge of their rights, linguistic barriers, and difficulties in finding their way through a complex healthcare system.
Additionally, due to a climate of widespread fear and growing racism refugees and migrants often do not turn to public facilities for fear of being reported to the police or other local authorities. On top of this, the economic crisis and cuts to public healthcare are threatening the fundamental rights of increasing numbers of people.
---
Find out more about our work with refugees and migrants in southern Italy here, or read about our work providing free, high quality healthcare in refugee camps in Iraq here.