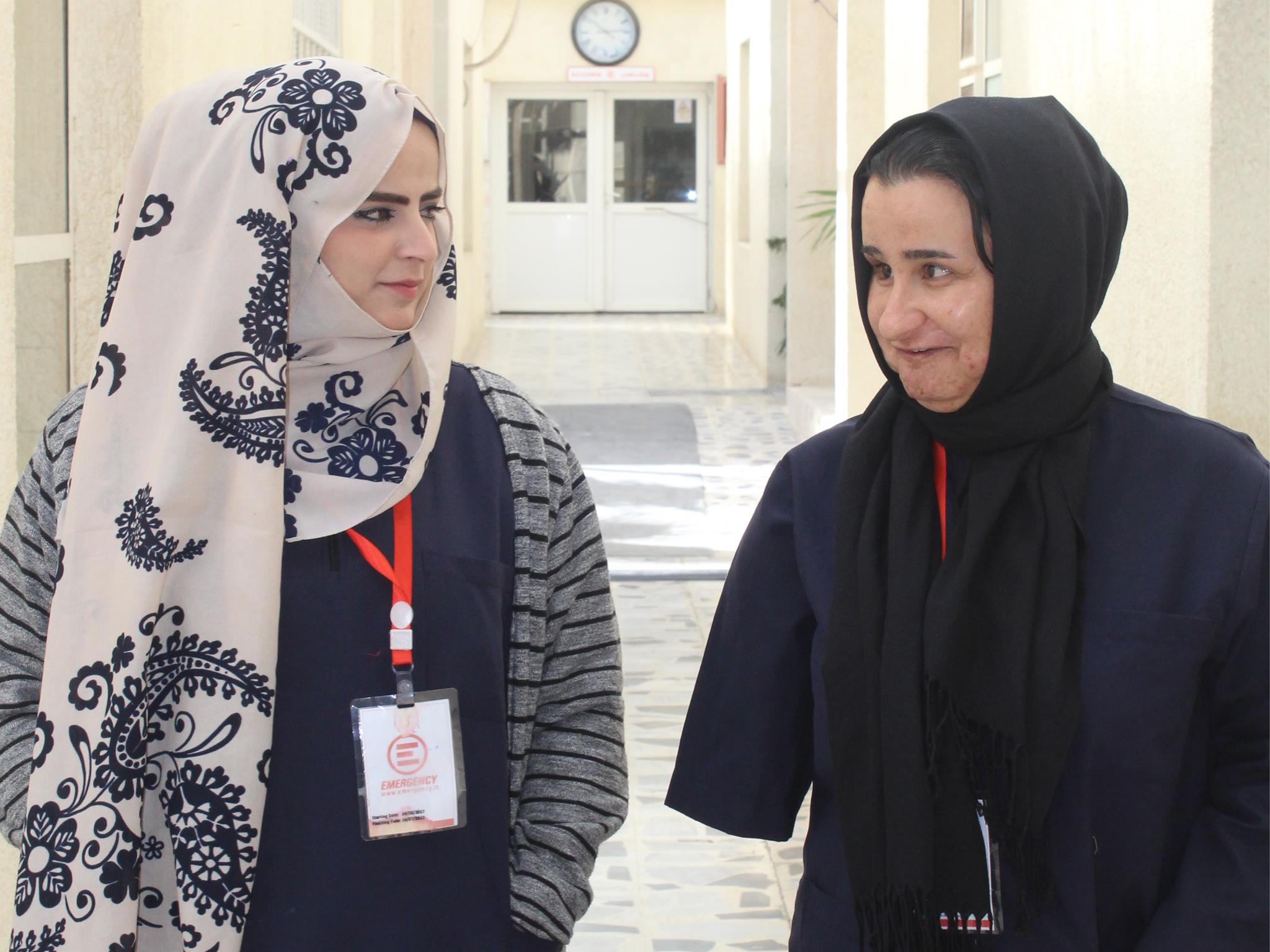 "The first memory I have is when I woke up a few days after the explosion, in a bed at the centre. I thought it was dark, I couldn't understand where I was or what had happened. My sister Shirin was with me. I asked her for a mirror. I couldn't recognise myself. I was only 12 and I thought my arm would grow back."
It's been 18 years since that day in October when she lost an arm, an eye and her hearing in one ear because of an explosion. Shino tells us she comes from Pris, a village of 22 families near Halabja, the city which became a symbol of Kurdish resistance against Saddam Hussein's Iraqi regime.
"I was at home helping my mother with chores. I went outside to get a bucket and I saw an object that looked like a charger. I bent down to get it and it exploded." From there, the race that led Shiho to our Sulaymaniyah Centre began.
After months of hospitalisation, we discharged her, but the real path towards healing was long and complicated, including operations, prosthesis and physiotherapy.
"Once I got back home, I managed to finish school, but I couldn't find a job. When I learned that EMERGENCY was organising vocational training courses for former patients, I immediately signed up for the tailoring course. I practiced a lot using scissors with my left hand and once I learned how to use a sewing machine, I made a skirt and some pyjamas. I'll attend the course for another 5 months, then EMERGENCY will help me open my own business."
No war causes visible wounds only: there are invisible wounds, the most difficult to heal. Shino can sometimes still feel her fingers, she feels like she still has an arm, she feels the impulse to move it but then she realises. She can't make sense of what happened to her, she can only try to take fear and pain back to an acceptable level.
While we talk, the TV is showing images of the conflict in Mosul. Shino doesn't want to look: "I hate war, I hate explosions. When my scissors fall on the floor, I still gasp. War deprived me of so many things."
Rossella, EMERGENCY staff, from Iraq