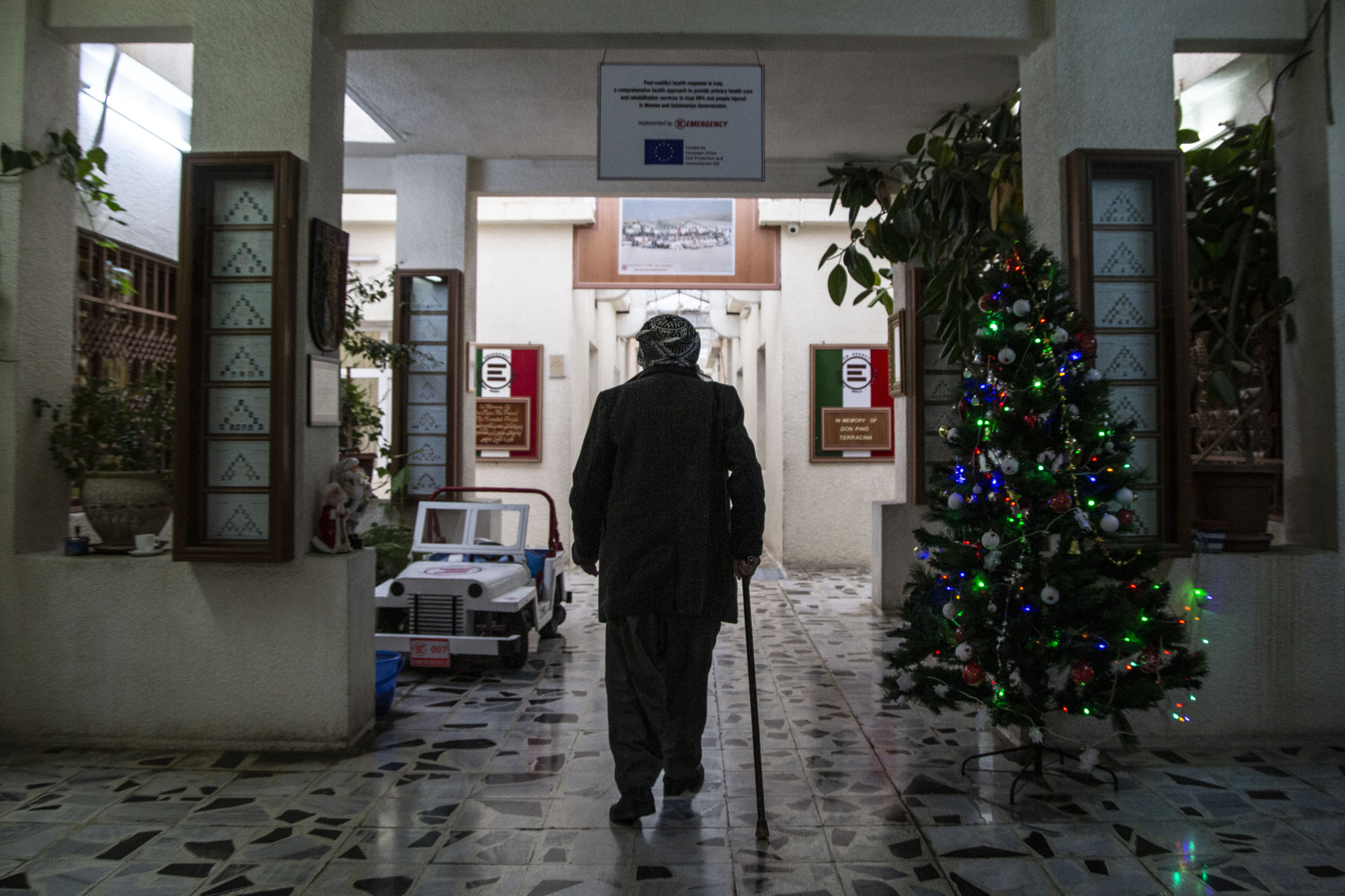 "And That's Why They Have An Incredible Power…"
His name is Aziz Ahmed and he's 84 years old. Each morning, he visits EMERGENCY staff at the Rehabilitation and Social Reintegration Centre in Sulaymaniyah. He's known by everyone here as the centre's longstanding gardener. He used to love taking care of the flourishing flowers and fruit trees.
Sadly, a recent stroke paralysed the right side of his body and he can no longer work in the same way. Nevertheless, not a day goes by without his being here with us. He likes to spend time strolling around the centre with his keffiyeh and cane; talking quietly with patients and colleagues, or simply sitting on a chair near the entrance enjoying the sun. Gardens take on special significance in every EMERGENCY project. They are an integral part of our concept of healthcare, creating calm spaces that are conducive to recovery and wellbeing.
Strolling around the centre you might also meet Frahad, always busy preparing the most important element of Iraqi hospitality: chai tea.
He prepares the tea and offers it around to everyone. The ceremony which accompanies chai is precious, a moment in which staff and patients share stories and connect. Sharing chai can turn shyness into laughter, silence into friendship. During chai breaks, patients talk to one another and relax. Sometimes, quiet reflection abounds. There are no gender-based, cultural, or religious differences here. A patient is a patient. Between sips, people begin to share their experiences. They speak of children, of family, and of home.
And that's why – here at our Rehabilitation and Social Reintegration Centre in Sulaymaniyah – gardens, chai, and the people that enjoy them have an incredible power.