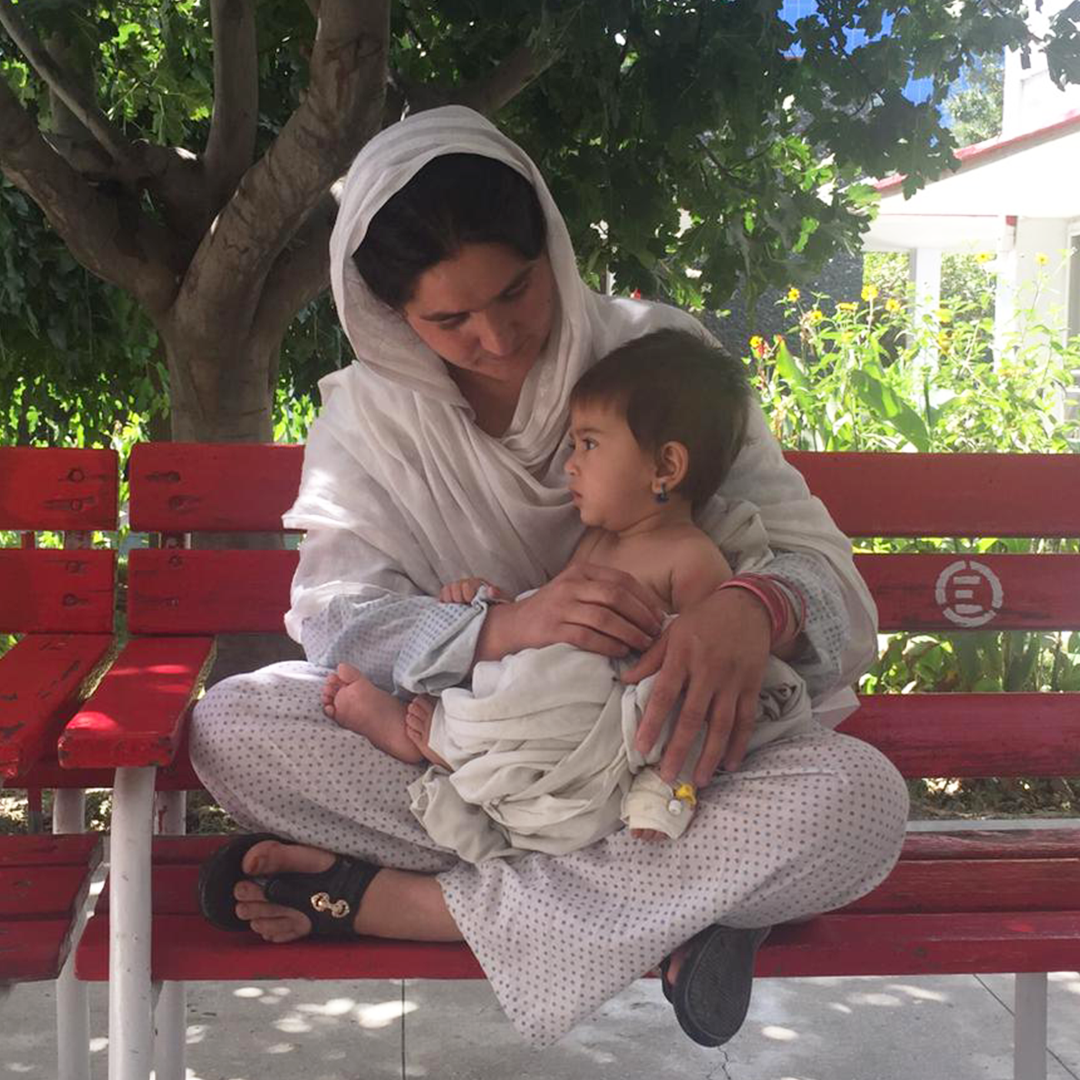 Afghanistan: Is It Possible To Feel Like Having War Inside Your Body?
"It was late afternoon and fighting seemed to have stopped. That's why we all decided to go out into the yard." These were Golali's first words when she spoked to me about her daughter, Hussna. "We were outside planning to have dinner, when suddenly the fighting started again, right by our own house. That's how Hussna was hit by a bullet."
Hussna and her family come from Baghlan Province, north of Kabul. Her dad drove for seven hours to bring her to our hospital. I look at her and ask myself how she can bear the pain of those wounds. She is so young, just 13 months old.
Although Hussna is now safe, the evidence of war remains: the bullet that hit her in the yard is still there, stuck in her head. I have been told that the operation to remove it may be too risky. "Isn't she in a life threatening situation?" I ask our medical staff. "She was," they tell me, "but not anymore."
I spoke with Hussna's dad too. "I hope my daughter will recover. I hope she can go to school and do something useful for our community." I share these hopes too, despite their situation living in the midst of this war.
The following day, I walk through the hospital's garden. The sun is shining in Kabul. Once more I see Golali and Hussna sitting on a bench and I ask them to take this picture: I want to capture this moment of peace. Meanwhile, I can't stop thinking of the bullet in her head. Is it possible to feel like having war inside your body? Perhaps, Hussna is the only one who can really answer this question.
-Manuela, EMERGENCY's staff member in Kabul
We have been promoting a culture of peace – based on human rights, equality and solidarity – for 25 years. We treat victims of war, landmines and poverty in countries affected by conflict and involved in complex crises. The right to be cured must be extended to all, without discrimination. Working together towards a world without war is the first step in guaranteeing a future for humanity.
#InternationalDayofPeace #Peace #PeaceDay