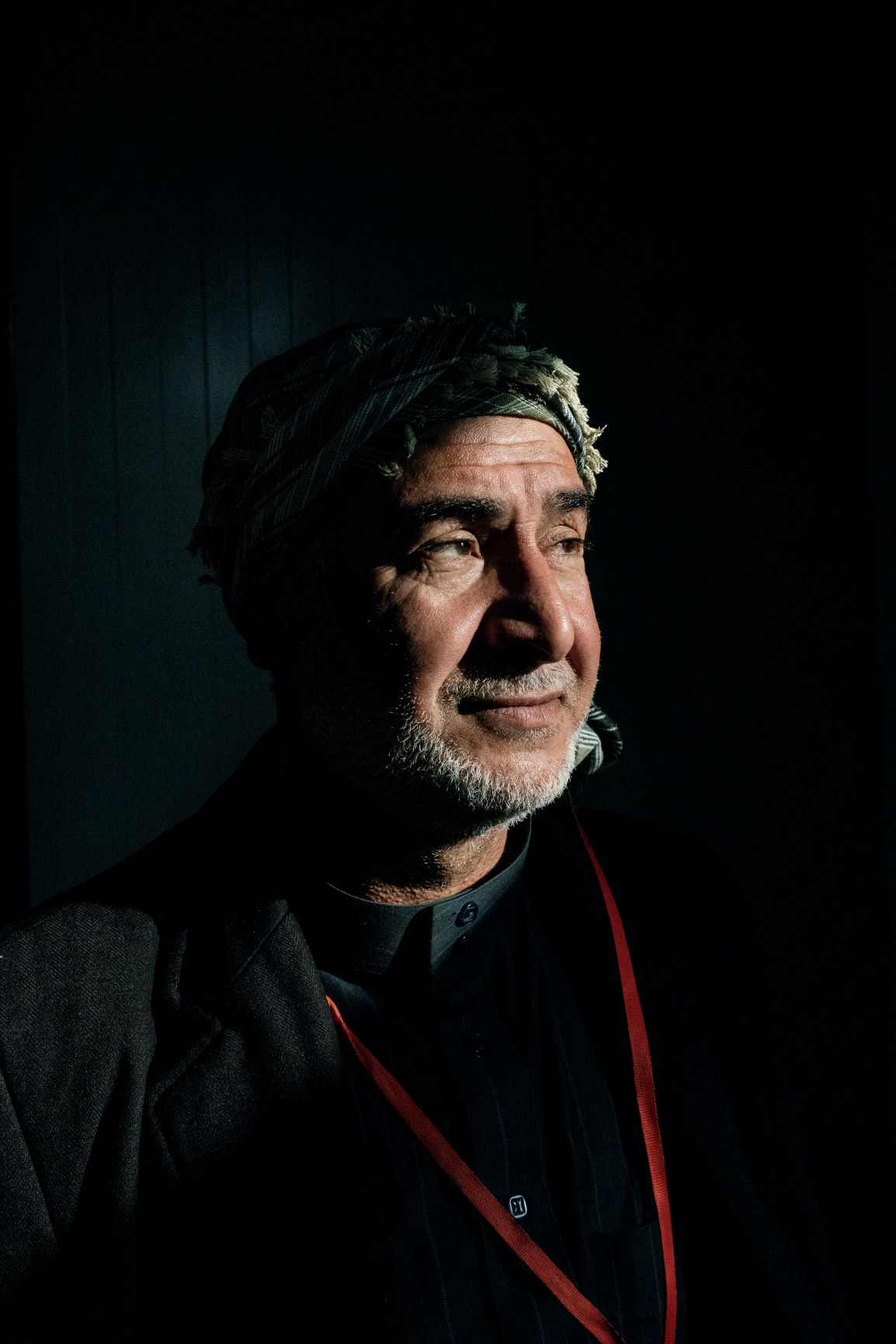 'We're All the Same, From the Beginning Till the End' – Hamid, the Imam Working For Peace in Ashti.
War has confronted him with the greatest possible challenges, destroying his house and worsening his health, yet he has chosen peace. At the camp in Ashti, in Iraqi Kurdistan, where he found refuge more than five years ago now, Hamid has set up a mosque that anyone can pray at.
Six years ago, he and his family were forced to flee Yathrib, in the governorate of Salah al-Din, 30 miles north of Baghdad. Clashes between ISIS and the Iraqi forces were all-consuming. He had to escape. The mosque at which he was imam was destroyed in the bombing.
Hamid is also one of the 300 patients with chronic illnesses at our Healthcare Centre at the Ashti camp.
'I have hypertension and diabetes. I constantly need medicine to stay alive,' he tells us.
Ashti is currently home to more than 11,000 refugees, fleeing from both war and poverty. Once he found safety here, Hamid asked the people who run the camp to set up a mosque, so he could carry on his mission.
'Once I got here with my wife and children, I asked the camp manager if there was a slightly bigger tent I could turn into a mosque. Once I got permission from him, I had to go to the offices of the ministry in Sulaymaniyah, for further authorisation.'
Hamid's mosque is the second at the camp in Ashti. Every Friday, about 350 worshippers come together in the tent to pray. More people often gather outside, on carpets, when there's no room inside.
'Knowing I can help people this way makes me feel useful. Obviously, the mosque in my hometown was more beautiful, as was my house. But being a guide and someone for the people in this camp to look to makes me proud of what I'm doing.'
Despite the war and his precarious situation, at 52 years of age Hamid is still looking ahead. He is full of plans and dreams. He has a degree in Arabic literature but wants to go on studying and do a master's.
'I'm going to university in Tikrit. My dream is to become a professor. I've already enrolled. The course will last four years.'
In this camp, overflowing with the stories of past, present and future lives, you can see the courage to go on, to persevere until war gives way to peace and life can go on as before. They hope it will as soon as possible.
'We have shared lives. We are born together, live together and end together.'