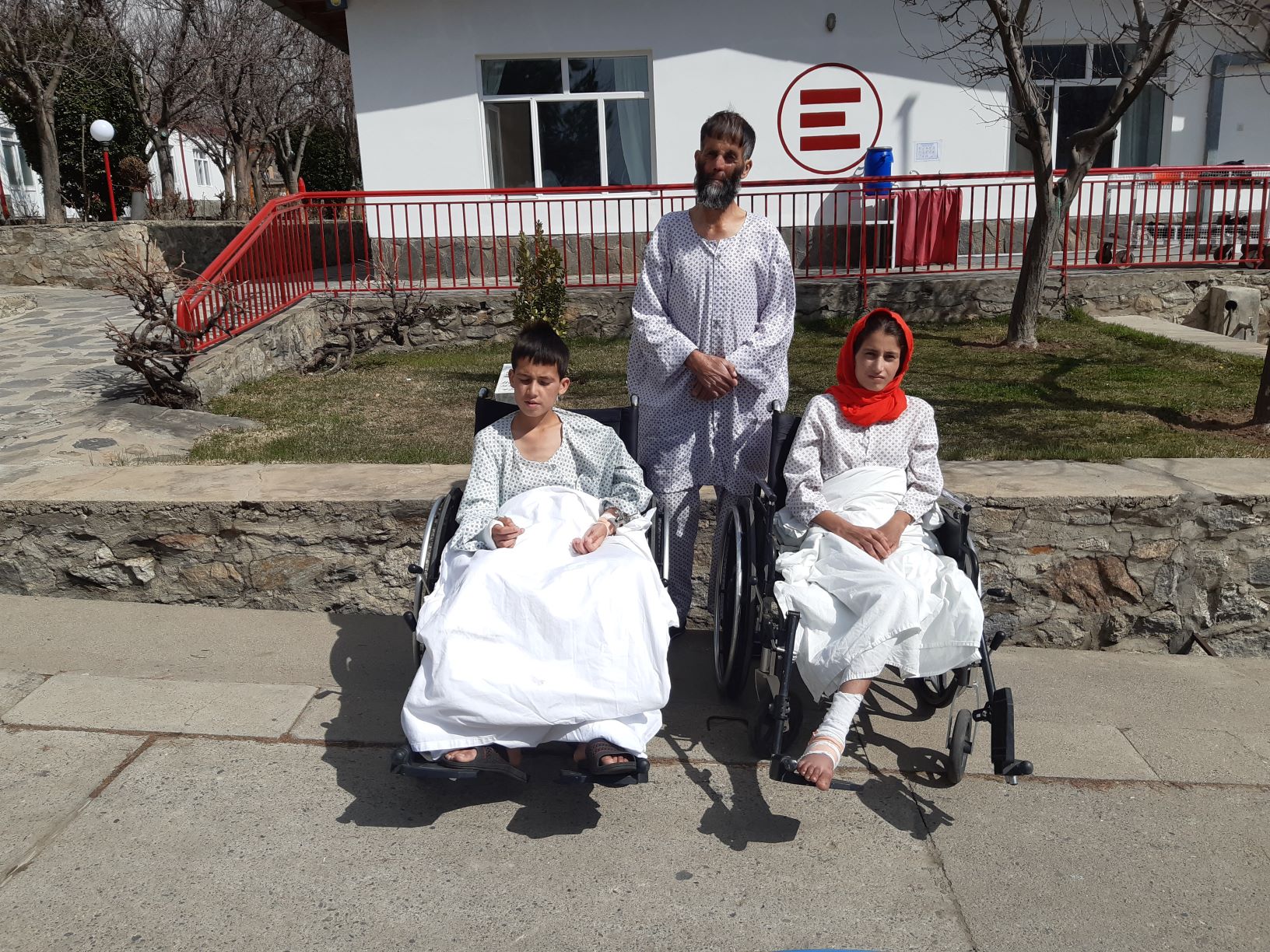 "I Hope They will Become Good People"
The Panjshir Valley in Afghanistan. Now one of the most peaceful areas of a country that has, for too long, been stricken with conflict. Nonetheless, mines and other unexploded devices persist. Reminders of the war that once dominated the valley, and constant, everyday dangers to be navigated by the locals.
Miyam Ahmad is a 49-year-old father of three, left wounded by an explosion that struck his face, abdomen and chest almost 20 years ago.
A few weeks ago, on 3 February 2021, our hospital in Anabah admitted two young patients: 14-year-old Sanbul, and 12-year-old Elham. Both Elham and Sanbul suffered from multiple wounds, putting the two young children in severe shock and in need of urgent surgical procedures.   
Sanbul and Elham are Miyam Ahmad's children. Unfortunately, just like many other Afghan children, they are experiencing a reality far too similar to that of their father's, despite the 20 years that have passed between then and now.
EMERGENCY's hospital enabled Sanbul and Elham to have a safe recovery under the careful monitoring of the healthcare staff. Something which Miyam Ahmad might not have had when he so needed it. For this, "I am thankful" he says. "I hope they will recover and continue their life as before; I hope they will become good people".
Miyam Ahmad is just one of the many Afghan parents worried about the safety of their children, and what may lie ahead for them in the future.