Peaceful greetings from everyone at EMERGENCY.
We wish all those celebrating a very happy festive season.
Our colleagues in Afghanistan send their season's greetings!
They continue to take care of those in need during this difficult winter.
We received two photos from the teams in #Kabul and #Lashkargah to share with you.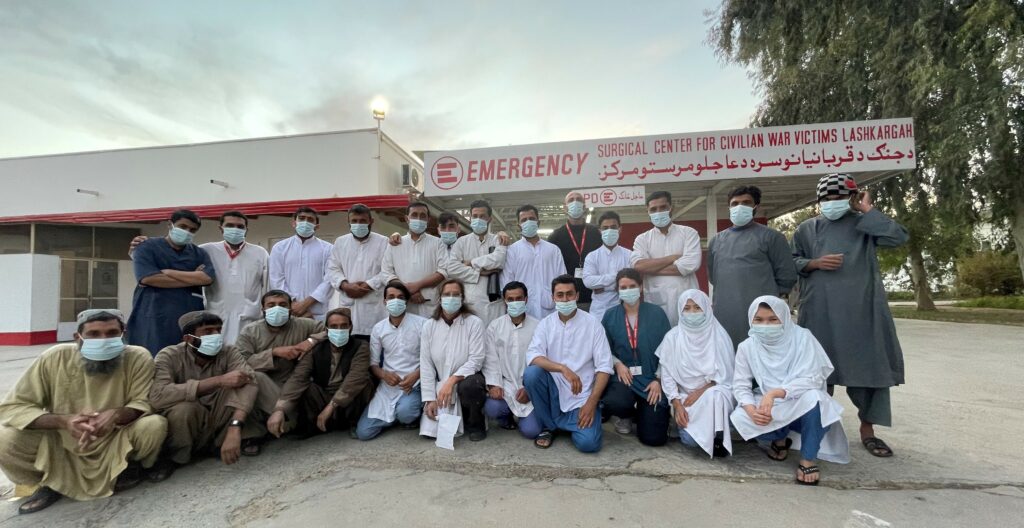 "Salam!" from our Cardiac Surgery Centre in Khartoum, #Sudan. #Peace #christmas2021
This team at EMERGENCY's Rehabilitation and Social Reintegration Centre in Sulaymaniyah guarantees healthcare, inclusion and empowerment for people living with disabilities.
They have gathered on the rooftop for the annual photo together: season's greetings from #Iraq!
Here are our colleagues at the Hajjah Surgical Centre for War Victims, who are working tirelessly to prepare the facility to receive people wounded by the devastating conflict.
Season's greetings from the EMERGENCY team in #Yemen. Our work here continues. We don't back down.
Season's greetings from those who carry out EMERGENCY's mandate in Italy too!
This is the EMERGENCY team at our outpatient clinics in Polistena and Ponticelli. So many people who, for myriad reasons, are on the margins of society pass through here daily to receive medical care and social support.
Free and high-quality healthcare to everyone in need with no discrimination. Our mission so far, and for the years to come.
At the Children's Surgical Hospital in Entebbe, the Christmas atmosphere offers some moments of joy and light-heartedness.
"Believe in the magic of Christmas," is what Timothy, one of the children at the hospital, wrote on a piece of paper hanging on the windows in the playroom. He used a green felt-tip pen, the same colour that Renzo Piano used to design this hospital.
Dear Timothy, we will treasure your advice and work hard for a 2022 of peace and human rights, here and everywhere.