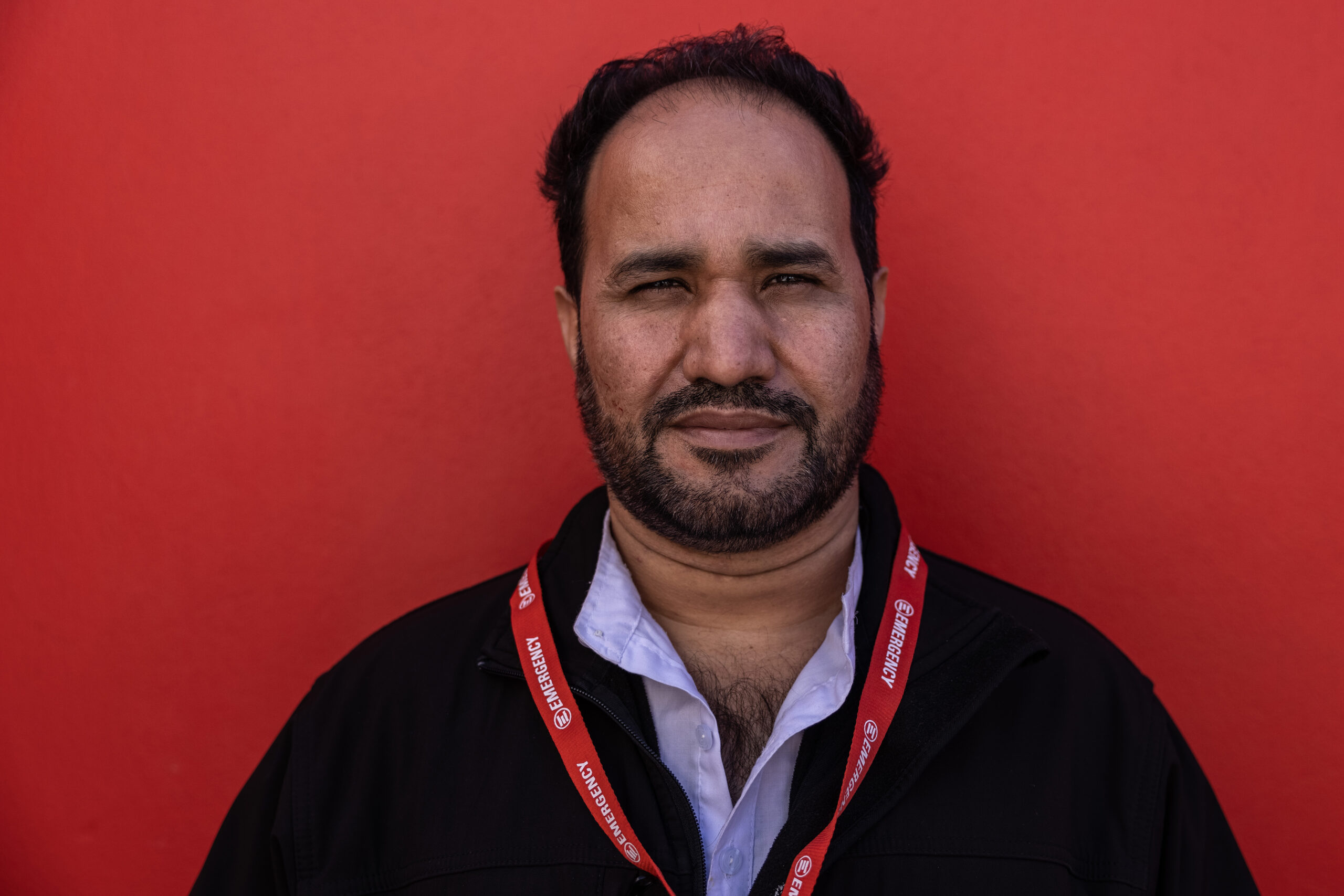 Providing Vital Care for the Afghan People.
"There are of course patients that will never leave you.
We have a boy hospitalised at the moment. He was traveling with his family to a celebration and took a public bus. An explosion happened, involving mother, father, daughter, and him, the son. The boy lost one leg and fractured the other – he won't be able to walk for a year."
Zabihullah, our head nurse in Kabul, looks serious. His eyes have seen the devastating consequences of war over the years here at EMERGENCY's Surgical Centre. But he still can't hide his enthusiasm when asked what his job means to him:
"I like my job and I am proud of being a nurse. In some ways it's even more than a job. It's a job for myself and my family, but it's also a responsibility to our community. You have the ability to perform for your community."
Zabihullah's story with EMERGENCY began nearly 17 years ago.
"I became truly motivated by nursing after I started here. Usually when I talk about EMERGENCY with my friends and family, I don't say it's an EMERGENCY hospital but it's EMERGENCY University for me. What I couldn't learn before, I learned here. When I came here, I realised there were so many things that a nurse can do. Nursing is at the heart of hospital care.
We provide our people with good care, and regardless of the types of injuries, or number of patients, there is a huge commitment from the staff."
Despite the difficult circumstances in Afghanistan over the years, our colleagues have never backed down. We provided care in Afghanistan during the war. We continue to provide care during the humanitarian crisis, and we will stay here to guarantee healthcare and train new generations of Afghan medics too.
"Everyone knows the situation here. The needs increase day by day. Do you know this idiom? – 'Drop by drop to the top?' We need support until we are strong enough to do it ourselves, and that's why I am thankful to those supporting Afghanistan through EMERGENCY. As an EMERGENCY staff member and as Afghan, I am happy that I can use this support to provide medical care to people in need".
Zabihullah is one of the thousands of EMERGENCY staff in Afghanistan doing an extraordinary job every single day, providing vital care for the Afghan people.