One Year of Activities at the Children's Surgical Hospital in Entebbe
Just over a year has passed since Ramadhan, our first patient here, left the operating theatre at our Children's Surgical Hospital in Entebbe, Uganda: a country where 20% of children require specialised surgical care and where there were only 4 paediatric surgeons until this hospital opened.
One year on, we are achieving the goal we had set ourselves: to become a centre for elective paediatric, general and specialist surgery where all African children can receive the best possible care, free of charge.
A place where it is possible to put the idea of the right to universal care into practice every day. A principle that has always guided our work.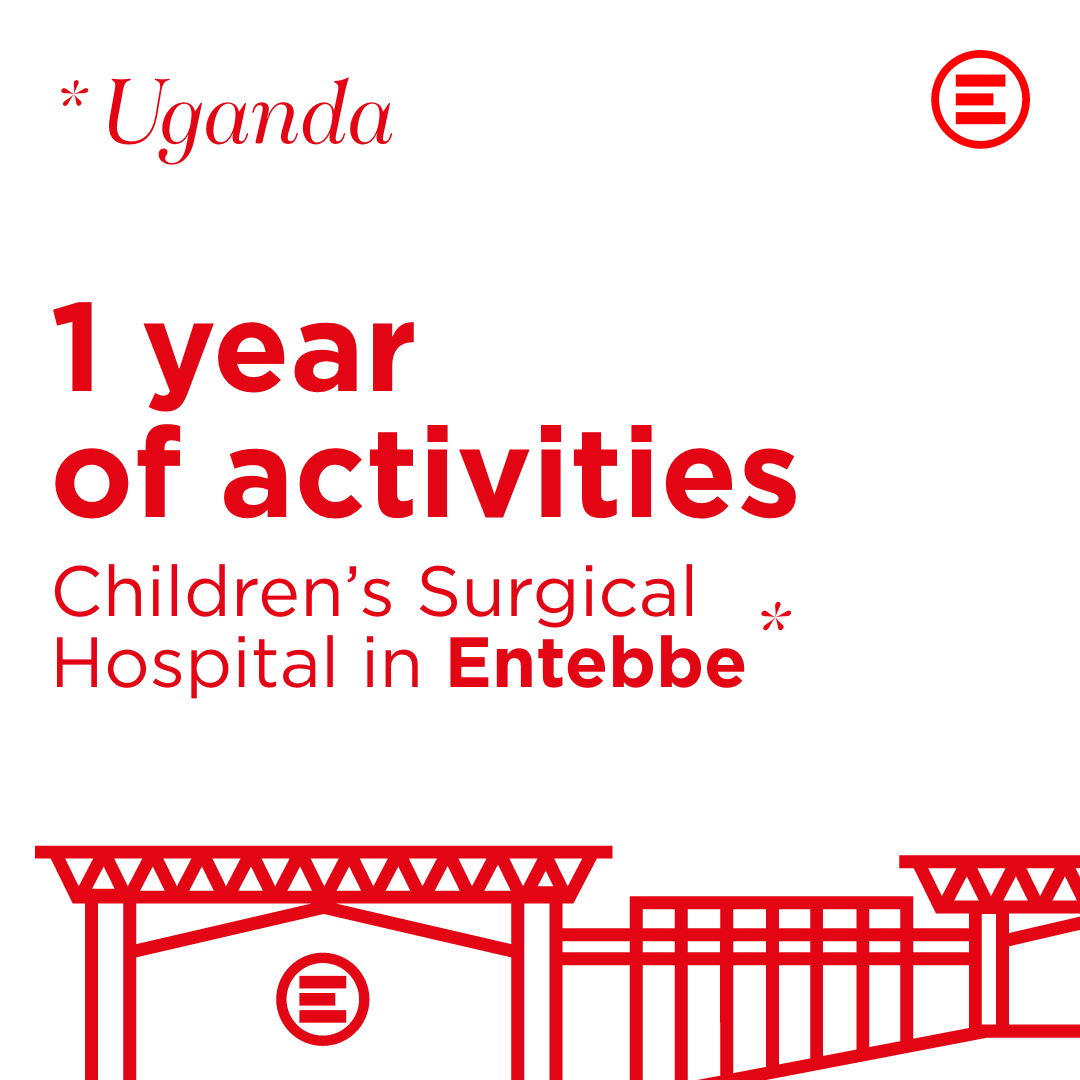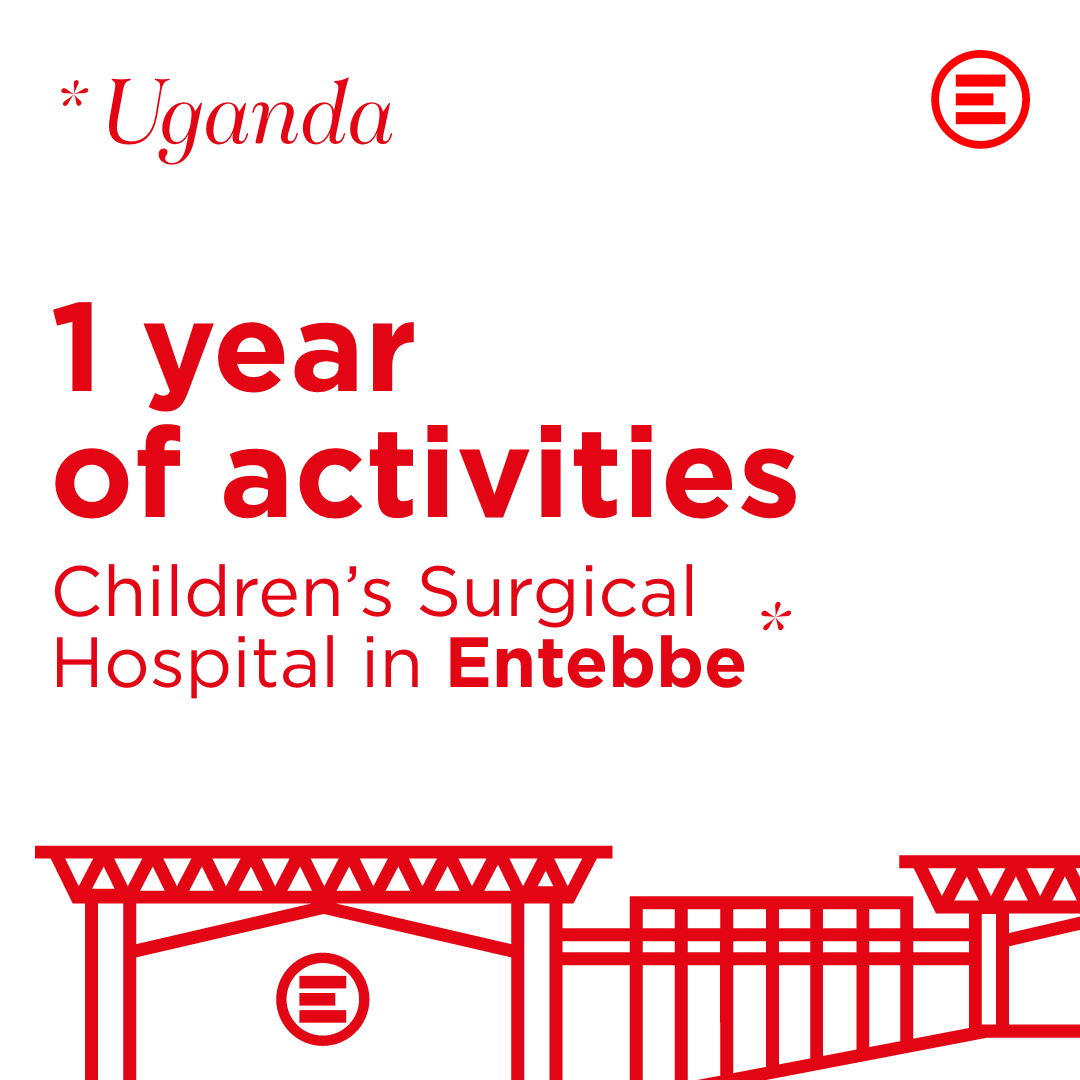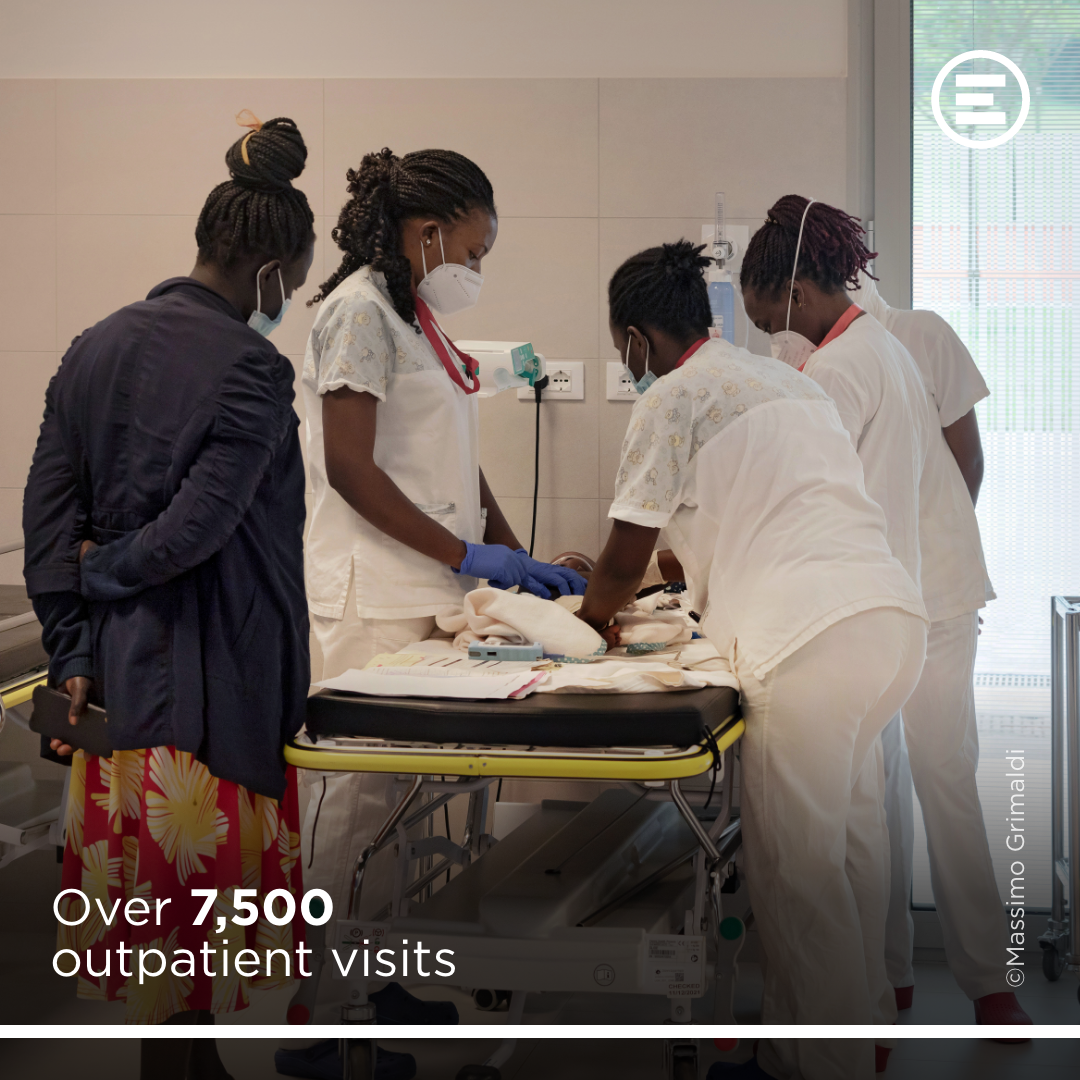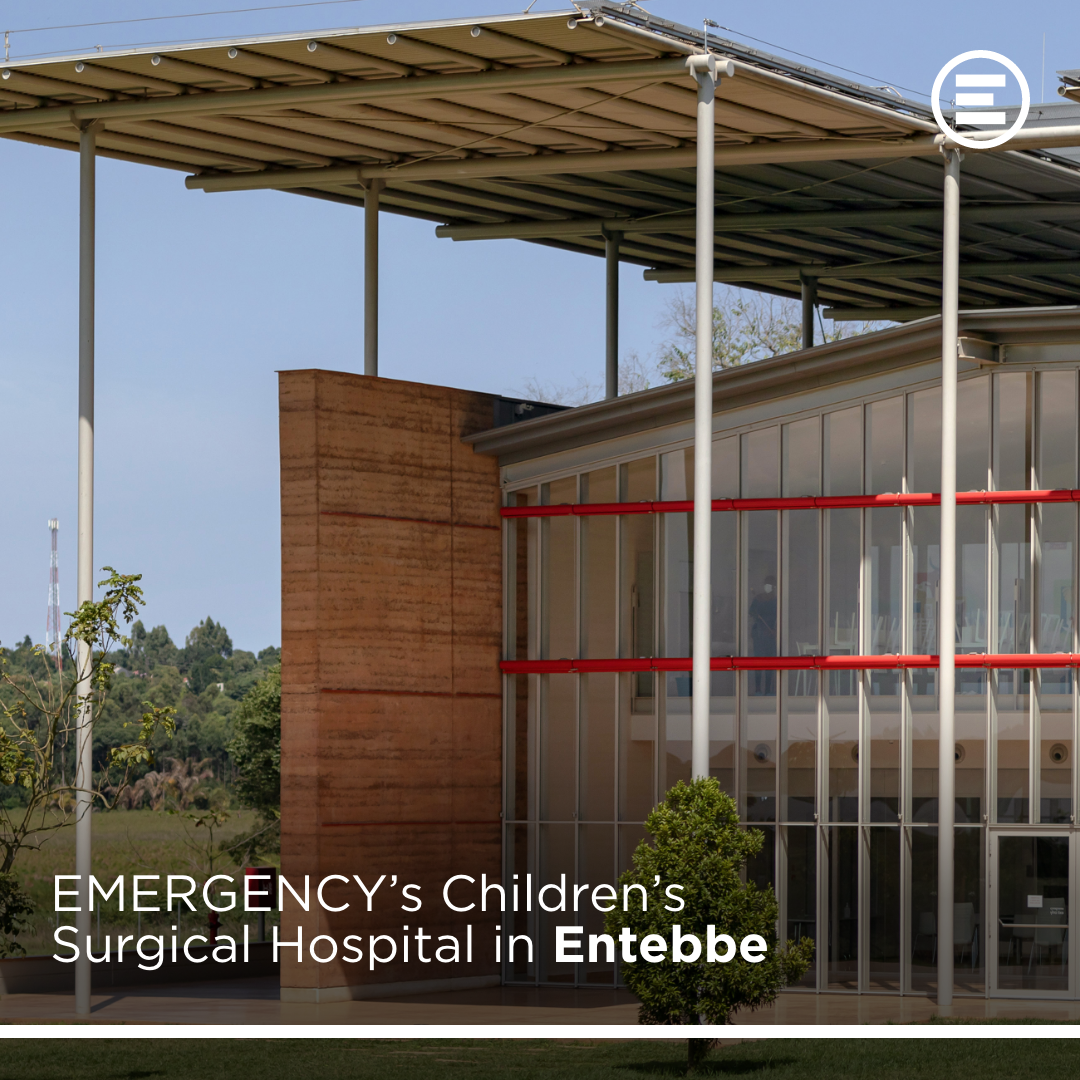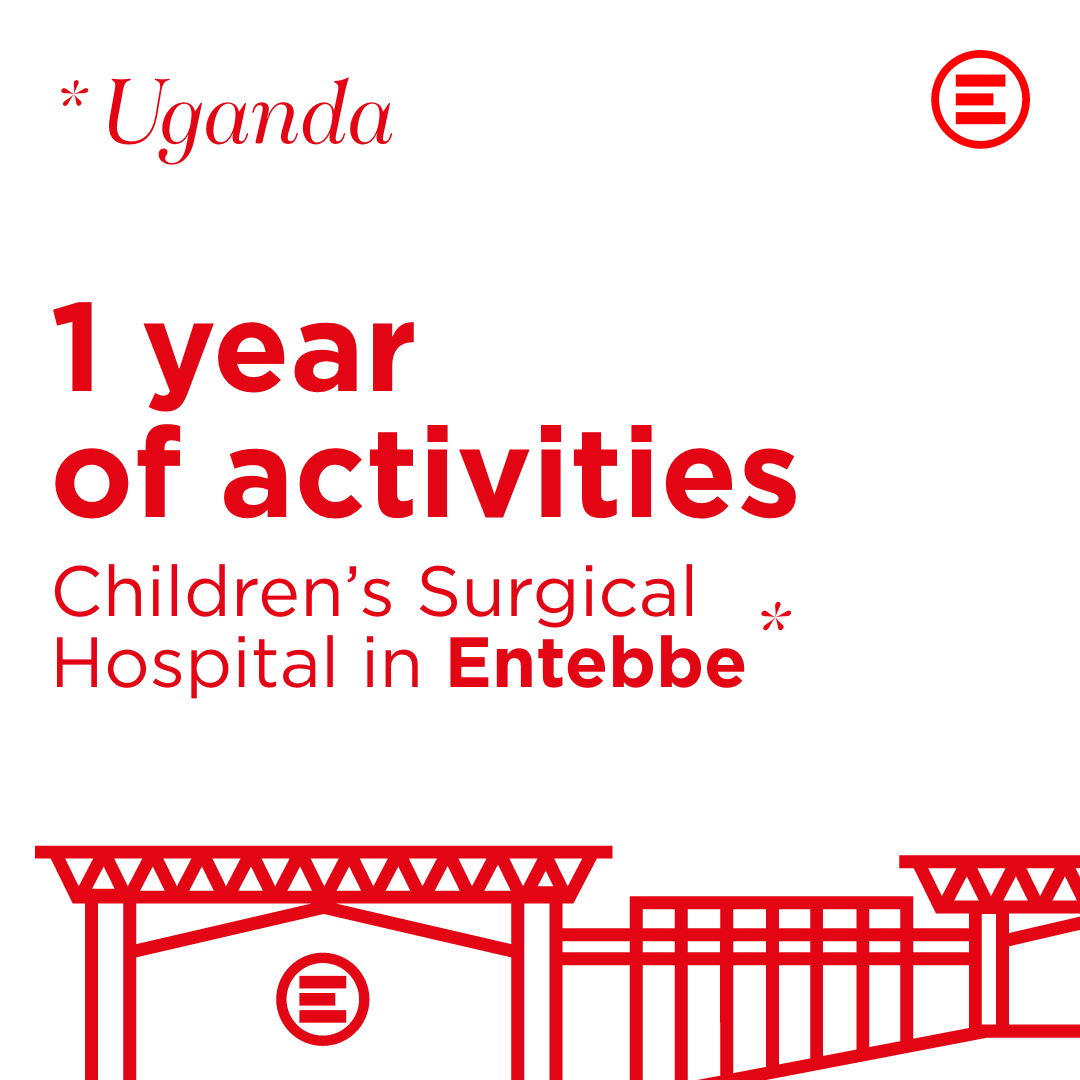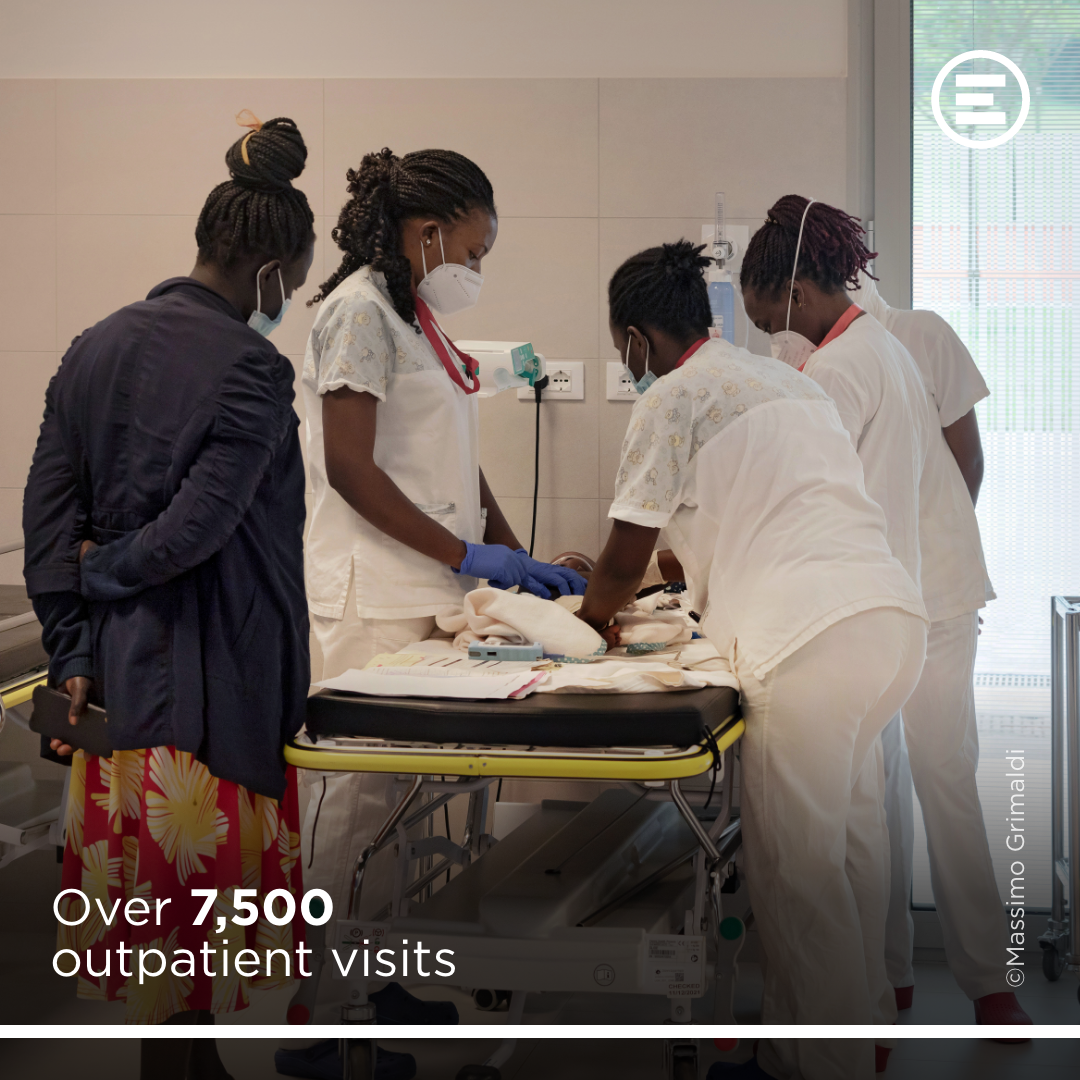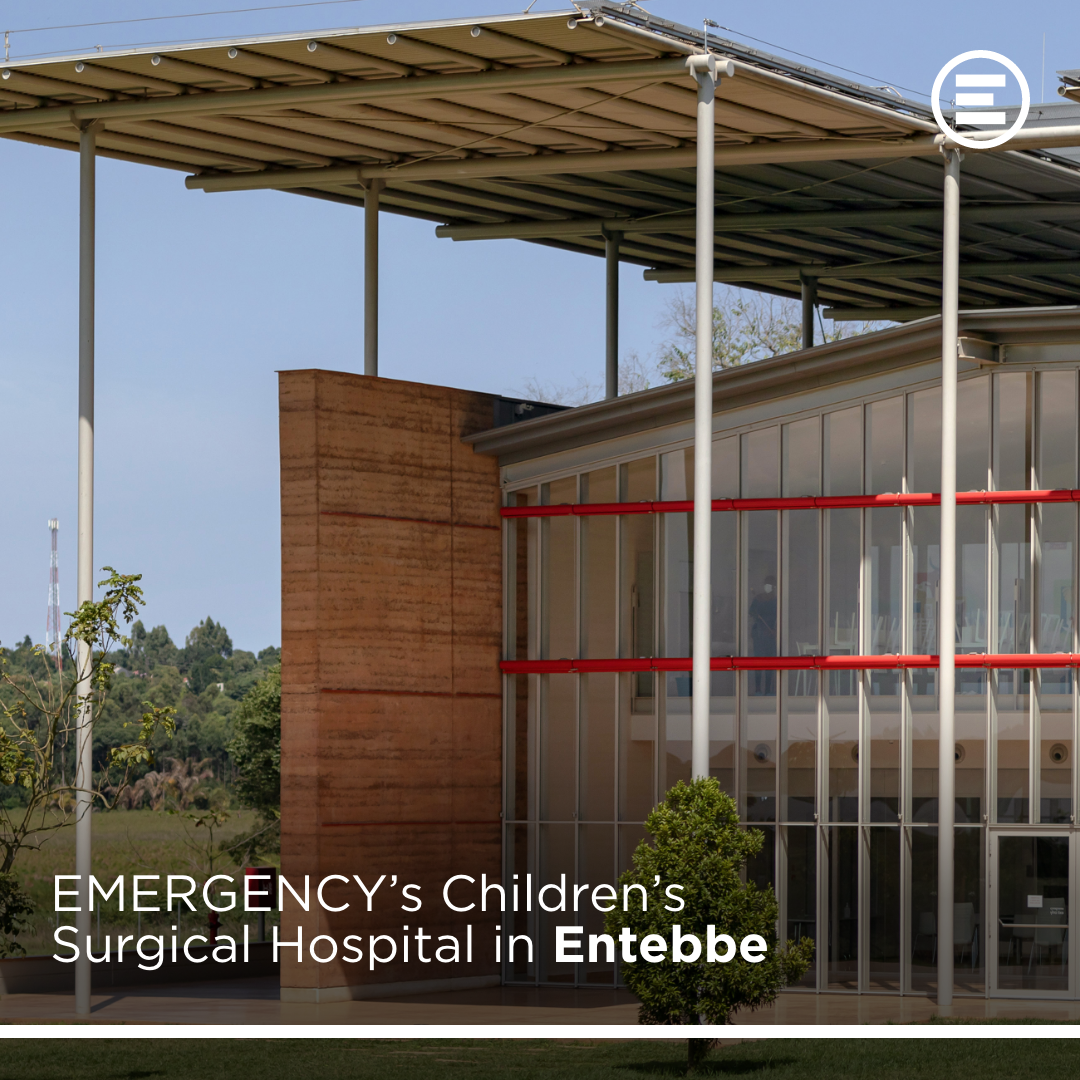 MAY 2022: Voices of Our Staff in Uganda
One year since the #ChildrensSurgicalHospital opened in Uganda. "Celebrating one year of activities here is not just 'celebrating a birthday'. It's proving that when #healthcare become a human right, it can make a huge difference in the lives of so many people." @rossmiccio pic.twitter.com/Icxkd9Nx9B

— EMERGENCY NGO (@emergency_ngo) May 12, 2022
"The #ChildrensSurgicalHospital is transforming many people's lives. Of patients first and foremost. But also nurses, doctors, technicians…
It has made it possible to see things from another perspective: ensuring free and high-quality care in Africa is possible." @rossmiccio pic.twitter.com/MgPRe3gqke

— EMERGENCY NGO (@emergency_ngo) May 12, 2022
"I thank all those who made this beautiful hospital possible, where all services are free: it is true excellence. Some people do not believe that such a facility can be in #Uganda"
Dr Jackson Amone, Commissioner for Clinical Services in Uganda pic.twitter.com/karjWwxlSi

— EMERGENCY NGO (@emergency_ngo) May 12, 2022
Andrea, EMERGENCY's surgeon, outlines the clinical results achieved in 12 months at the Children's Surgical Hospital in #Entebbe #Uganda: >1,000 operations performed. "Children have the right to receive surgery from qualified paediatric surgeons". #ChildrensSurgicalHospital pic.twitter.com/k7yBjg9lVw

— EMERGENCY NGO (@emergency_ngo) May 12, 2022
"We are doing great #training work with local colleagues here at the #ChildrensSurgicalHospital," says Luisa, Medical Coordinator in #Entebbe #Uganda. Here, Ugandan and international staff work side by side every day. pic.twitter.com/pJMsQCKH5e

— EMERGENCY NGO (@emergency_ngo) May 12, 2022
All the choices we made building this hospital followed #environmental sustainability and maximisation of efficiency: solar panels, earth walls, rainwater collection…". Roberto, ANME Area Director for EMERGENCY #ChildrensSurgicalHospital #Uganda pic.twitter.com/d1oi5PhK86

— EMERGENCY NGO (@emergency_ngo) May 12, 2022
"Building skills through training: EMERGENCY's #ChildrensSurgicalHospital can be a great opportunity to bridge the gap we see in Africa, particularly in surgery and anaesthesia"
Charles Olaro, representative of the Ministry of Health #Uganda pic.twitter.com/oVX9MVCcOj

— EMERGENCY NGO (@emergency_ngo) May 12, 2022
"Surgery brings with it high costs for patients: ensuring free surgical care, as EMERGENCY does here in #Uganda in the #ChildrensSurgicalHospital, is life-changing for families."
Charles Olaro, Ministry of Health representative #Uganda pic.twitter.com/OpOP9EGhUT

— EMERGENCY NGO (@emergency_ngo) May 12, 2022
"We will continue to work with EMERGENCY and receive expertise. We're very young. I thank those who support us: the resources in the world are not infinite, but if we can share them we can generate beauty for others.
Ivan, Ugandan Medical Officer at the #ChildrensSurgicalHospital pic.twitter.com/dgUtvy9WmG

— EMERGENCY NGO (@emergency_ngo) May 12, 2022
"In this hospital we learn new things and can put them into practice – it is a growing experience. We have everything we need to provide the best care for patients."
Barbara, Ugandan OPD nurse at #ChildrensSurgicalHospital pic.twitter.com/opo3hQw0Cm

— EMERGENCY NGO (@emergency_ngo) May 12, 2022
"Behind the medical part, a hospital is based on the work of technicians, maintainance… all this work is made possible through the help of those who support us, being by our side in this project."
Moses, Ugandan Technical Supervisor at the #ChildrensSurgicalHospital pic.twitter.com/binjXUQVEa

— EMERGENCY NGO (@emergency_ngo) May 12, 2022
"My experience with EMERGENCY started last year at the Salam Centre in #Sudan. It's fantastic to be able to have the opportunity to specialise here at the #ChildrensSurgicalHospital in #Uganda. This hospital doesn't just save patients: it's also a great training centre." Molhema pic.twitter.com/irxS0pXR2J

— EMERGENCY NGO (@emergency_ngo) May 12, 2022