Faris' Words Encapsulate The Extraordinary Work That Has Taken Place At The Rehabilitation Centre Since 1998.
"I have witnessed thousands of people return back to their daily life and community through EMERGENCY's services. But thousands more are waiting for our help. As part of the big family we are, we must always remember this, and never stop."
Faris, has always been determined to do more. He is now the Director at our Rehabilitation Centre in Sulaymaniyah, Iraq, but began working here as Head Nurse. "This work not only changed my life and guided me towards a charitable way of living, but by becoming a part of EMERGENCY, I also found myself serving humanity and understanding better what the real meaning of human rights is."
At the Rehabilitation Centre, we restore lives disrupted by injuries that are the legacy after years of war. Reintegration is the final step in our patients' journeys.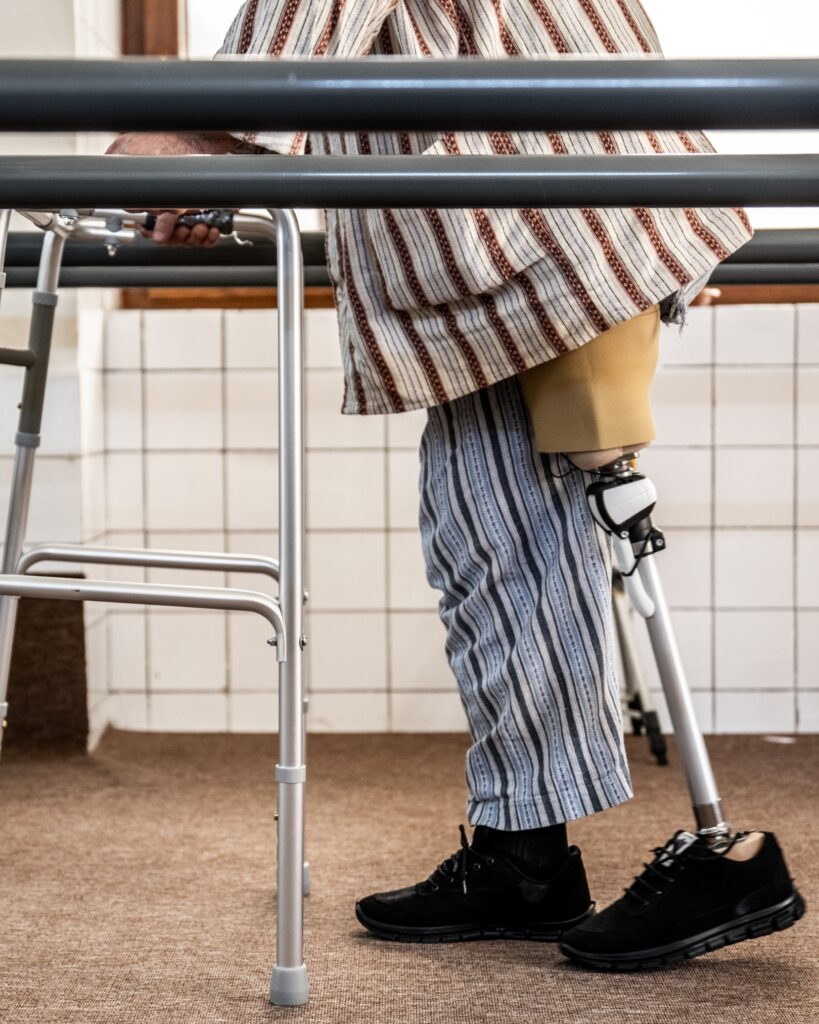 Photo Credit: Alessandro Annunziata
"Reintegration covers ortho-prosthesis and social projects like income generation initiatives to restore severely disabled people's livelihoods, ensuring equal opportunities. We provide all this totally free of charge, in order to encourage patients to return to their communities and enjoy a good quality of life."
"Next February, the Centre will turn 25. 25 years, so many fulfilling moments, and always with the same aims: to get patients here standing up again, regaining autonomy and independence. When thinking of our activities here, I think of humanity, hope, and equality."  
Faris' words encapsulate the extraordinary work that has taken place at the Rehabilitation Centre since 1998. There is still so much to do.