Larry Crickenberger
Board President
Larry has worked as an administrative law judge, attorney and as Vice President-Senior Account Executive at Fidelity Investments in Burlingame, CA. His community involvement spans organizations concerned with hunger, wildlife, the environment and LGBT rights. He previously served as treasurer and vice president of Independent Living Resource Center in San Francisco. He is a graduate of the University of Virginia (BA) and New England Law School (JD).
Kyler Hunter
Board Vice President
Kyler is a perfusionist focusing primarily in adult cardiac surgery in Los Angeles. He has participated in humanitarian cardiac surgery for adults and children in public hospitals in Perú, Uganda, Ghana, Ukraine, Brazil, India and EMERGENCY's Salam Centre for Cardiac Surgery in Sudan. He received a BA in Biology from the University of North Florida and an MA in Pharmacology and Toxicology from the University of Arizona, where he also completed his training as a perfusionist.
Cathe Giffuni
Board Vice President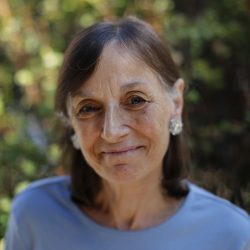 Cathe Giffuni has been involved with EMERGENCY USA in New York City since its inception in 2005. She has participated in EMERGENCY USA and EMERGENCY conferences throughout the years. More than 20 of her bibliographies of 20th century authors including several Italian authors have been published in books and journals in the United States and abroad.
Gianna Van Winkle
Board Secretary
Gianna has spent 10 years working in and with nonprofit community health centers, focusing primarily on staff training and program development. Advocating for human rights and healthcare access has been a focal point of her career and personal campaigns which include raising funds and awareness through her purpose-driven yoga project.
Firuza Rakhimova
Board Treasurer
Firuza is a CPA with experience in the not-for-profit field. She was born in Uzbekistan. She came to the United States in 2006. She graduated from Butler University with an MA in Finance and International Business in 2008. In 2015 she received her CPA license. Currently, she works at Selfhelp –– a community based- organization in New York City that provides services to seniors, low income families and other at-risk people.
Nafisa Abdullah, MD
Board Member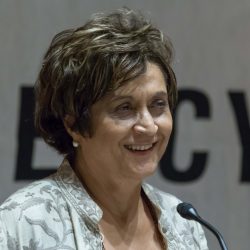 Born and raised in Kabul, Afghanistan, Dr. Abdullah earned her medical degree from Kabul University. She is an Ob/Gyn who has extensive experience in Endocrinology and Infertility. She spent decades of her career at West Los Angeles Kaiser, brought her expertise to numerous hospitals in Afghanistan and is dedicated to aiding the most vulnerable civilians impacted by war: mothers and infants.
Dr. Emily A. Farkas is a Cardiothoracic Surgeon and one of only 3% of female cardiac surgeons. She was the first woman accepted to train in the specialty at Yale University. Following graduation, she spent five years on the faculty at Saint Louis University as Assistant Professor of Surgery. During her time there, she was honored with a Mayoral Proclamation designating August 3rd, 2011, "Dr. Emily Farkas Day" in the city St. Louis due to her extensive community and international volunteer work. This passion for humanitarian surgery eventually led her to leave the University to focus on providing free heart surgery overseas. Dr. Farkas now partners with different charity organizations to do so every six to eight weeks. She has directed or participated in more than 35 missions around the world.
Amira Resnick
Board Member
Amira is a non-profit management professional with 10 years of cross-cultural experience in project management, staff development and community engagement. Highlights of her career include coordinating international partnerships with a foreign higher- education institution, managing program implementation and family engagement with 17 bilingual Head Start centers, and facilitating professional development and organizational change management with out-of-school time providers to create healthy environments for youth.
Roberto Lanzi
Board Member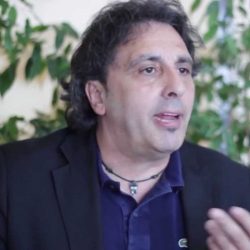 Roberto Lanzi is a musician and executive who has been involved with EMERGENCY since 2010. He worked for Sanrio Co Ltd. in Tokyo for many years, managing Hello Kitty rights internationally and representing Pantone trademarks globally. He is now the CEO of Crazy Bell in Milan.
Angela Porcarelli
Board Member
Angela Porcarelli is a Senior Lecturer at Emory University, Atlanta, where she teaches Italian language and literature. Her research focuses on Medieval and Renaissance Italian literature as well as Italian cinema and modern and contemporary literature. She is interested in highlighting the way literature is able to produce socially transformative changes as a tool for building social justice. At Emory, she has organized events to expose EMERGENCY's work and its mission by bringing to campus guest speakers who are active within the organization.
Courtnay Robbins
Board Member
Courtnay Robbins is photographer based in Los Angeles. She received her BFA in Photography and Media from the California Institute of the Arts. Courtnay's work has been published in TEMA,Tricycle, OURS Magazine, and other publications. She was on the shortlist for the 2017 Lucie Foundation's Emerging Photographer, was awarded honorable mention in the 2017 International Photography Awards and was recently featured in the Emerging Women in Photography Exhibit, sponsored by Canon, at Gré Gallery in Palm Springs, CA. In addition, Courtnay was on the film crew of the award-winning documentary about the resilience of Kurdish refugees, "Resistance Is Life" (2017).
Mimi was McKnight Presidential Professor of Medicine at the University of Minnesota from which she retired in 2009 after 30+ years in academic medicine. She is also a board member of the Orchestra Santa Monica, CA, a community orchestra where she and her husband reside. Mimi has been involved with EMERGENCY USA since 2009. She writes: "Social justice, human rights and pacifism are central to my world view."
Daniele Casarotto
Board Member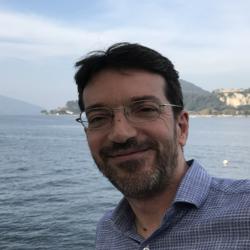 Born in Italy, where he graduated in Physics and began his professional career in the microelectronics industry. Moved to USA 20 years ago. Forever sensitive to the instances of social justice and the needs of the developing world, he has many years experience as a volunteer, but just new as an NGO board member.
Honorary and Advisory Board
Gino Strada, MD
Founder and Executive Director, EMERGENCY
Gino Strada is an Italian surgeon and an outstanding humanitarian who has provided high-quality medical and surgical services to victims of war for two decades. From Afghanistan to Sudan, EMERGENCY, the organisation that he co-founded in 1994, has treated 10 million people. Strada and EMERGENCY have also campaigned forcefully against the root causes of war and human suffering, speaking out against Italian military involvement in the wars in Afghanistan and Iraq, and playing a leading role in the successful campaign that resulted in Italy banning the production and use of antipersonnel landmines in 1997.
Kelvin Doe
Honorary Board Member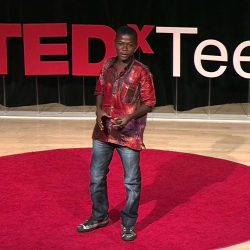 Kelvin Doe, also known as DJ Focus, is a Sierra Leonean engineer. He was a finalist in GMin's Innovate Salone idea competition, in which Doe built a generator from scrap metals. He used discarded pieces of scrap to build transmitters, generators, and batteries. As a result of his accomplishment, he received an invitation to the United States and subsequently became the youngest person to participate in the "Visiting Practitioner's Program" at MIT. Doe was a speaker at TEDxTeen and lectured to undergraduate engineering students at Harvard College. In May 2013, Doe signed a $100,000 solar project pact with Canadian High Speed Service Provider Sierra WiFi. He has also spoken to young people in Africa on different platforms. In 2017, he became an Honorary Board member of EMERGENCY USA.
Hollie McKay
Journalist, Fox News
Hollie McKay is an Australian journalist for Fox News. She is best known for her work recording the human cost of the rise of ISIS in the Middle East. Her coverage has included exclusive and detailed interviews with numerous captured ISIS terrorists including leaders; female bombers; child recruits; high-ranking government and intelligence officials; Iraqi Forces and Kurdish Peshmerger counter-terrorism and military units; the training of female military units; extensive interviews with survivors of torture, sex slavery; forced child jihadist training recruits; refugees and internally-displaced people; religious minority persecution; the Mines Advisory Group (MAG) UNICEF; and the United Nations High Commission for Refugees.
Ataullah Zulfacar
Doctor, Educator and Humanitarian
Dr. Zulfacar is an internist, intensive care unit and emergency care specialist. He was educated in Kabul, and completed his medical degree at Freie University in Berlin. Since 1980 Dr. Zulfacar has been involved in providing humanitarian and medical assistance to Afghan refugees in Pakistan. In Afghanistan, he has been involved in the rebuilding of local medical systems since 2002, teaching post-graduate courses for Afghan colleagues as capacity building in various hospitals and universities in Kabul and throughout the provinces. He writes: "after many years of experience in various hospitals in comparison, I truly admire the noble ideas and the humanitarian work of Emergency, and their system of medical and hospital management in Afghanistan."
Michele Willens
Journalist, published playwright, and arts commentator

Michele Willens is a journalist and published playwright, currently an Arts commentator for NPR-owned Robinhoodradio. She has written about culture, politics, and aging, for Huffington Post, The Atlantic, The Daily Beast, The New York Times, The Nation and The Los Angeles Times. She co-writes a column for The Wrap called "Now..and Then," which was nominated for two California Press Club awards. She is co-author of the book, "FACE IT: What Women Really Feel As Their Looks Change," (Hay House) and was a contributor to "Sister/Writers/Eaters."
She lives in New York with her husband, NBC News Executive David Corvo, and their two children.
Kief Davidson
Creator, executive producer, and Academy Award®-nominated director

Kief Davidson is a creator, executive producer and an Academy Award®-nominated director based in Los Angeles. He directed "Open Heart" (2012) about eight Rwandan and Sudanese children who travel for heart surgery at Emergency's Sudan Centre for Cardiac Surgery, a high-tech, free-of-charge heart hospital on the outskirts of Khartoum The film was nominated for Best Documentary Short Subject at the 2013 Academy Awards®.
He has been the creator, executive producer of other domestic and foreign award-winning documentaries, films and series for ARTE Germany, FX, Netflix, and Radius. He has also directed commercials for Absolute; Facebook, GE, and Toyota.
Elie Rubinstein
Executive Director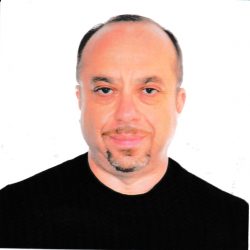 Elie Rubinstein is a non-profit professional and humanitarian with more than 20 years of leadership experience working for the advancement of underserved individuals, families and children, locally and internationally. A skillful fundraiser, Elie Rubinstein most recently served as the Executive Director of H.E.S., a community center in Canarsie, Brooklyn. Under his leadership, the agency's annual operating budget rose from $4,000,000 to $6,000,000. Elie Rubinstein earned his BA from Belorussian Polytechnic Institute in Minsk, Belarus, his MA in Management from the Heller School, Brandeis University, and most recently he started Horizons University's online Doctor of Business Administration program. In his spare time, Elie likes to play chess and run marathons.
Ilaria Maroni
Administrator
Ilaria Maroni is Administrator at EMERGENCY USA and a reporter for Italian American newspaper La Voce di New York. She helps with fundraising and public relations. She has a Master's degree in International Relations and a Master's degree in Democratization and Human Rights in the MENA Region. She has studied and worked in the Dominican Republic, Argentina, Israel, and Turkey.
Eman Khalid
Social Media Intern
Eman Khalid is a writer, storyteller, researcher, blogger, and journalist. She has been a co-author of more than twenty poetry books. She is a contributing writer to the Women's Republic Magazine, the Walled City Journal, the LATEST, Fashion360 Magazine, Luxe Kurves Magazine, BlackIvy Media, Alvis #180DegreesImpact, Soulivity Magazine, and the Real Arts Daily Production. Eman Khalid is an English Language and Literature student with a profound passion for learning about inspirational women from the past. When she is not writing, you will find her reading history books, listening to songs, stargazing, taking long walks at the beach, and capturing the beauty of nature through her camera lens.