Larry Crickenberger
Board President
Larry is currently a consultant, having formerly served as the Director of Financial Planning for Silicon Valley Bank in San Francisco, CA. He is licensed to practice law in the Commonwealth of Virginia and has worked as an administrative law judge, attorney and as Vice President at Fidelity Investments in Burlingame, CA. His community involvement spans organizations concerned with hunger, wildlife, the environment and LGBT rights. He previously served as treasurer of SF Pride and vice president of Independent Living Resource Center in San Francisco. He is a graduate of the University of Virginia (BA) and New England Law School (JD).
Daniele Casarotto
Board Vice President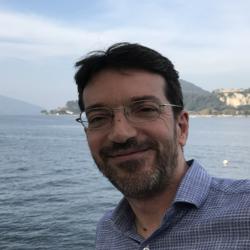 Born in Italy, where he graduated in Physics and began his professional career in the microelectronics industry. Moved to USA 20 years ago. Forever sensitive to the instances of social justice and the needs of the developing world, he has many years experience as a volunteer, but just new as an NGO board member.
Cathe Giffuni
Board Vice President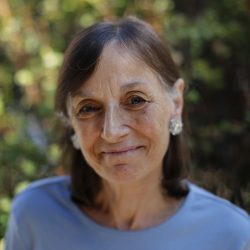 Cathe Giffuni has been involved with EMERGENCY USA in New York City since its inception in 2005. She has participated in EMERGENCY USA and EMERGENCY conferences throughout the years. More than 20 of her bibliographies of 20th century authors including several Italian authors have been published in books and journals in the United States and abroad.
Masha Pearl is a philanthropist, mother, and businesswoman. As the Executive Director of The Blue Card, she leads its national efforts to provide direct financial assistance to more than 3,000 Holocaust survivor households living at or below the poverty line.
Masha was voted one of New York City's 20 Most Significant Young Philanthropists by The Observer in 2014 and Jewish Week's 36 Under 36 list.
She holds a B.A. in Philosophy, Politics, and Law from Binghamton University and an MBA from Pace University.
Masha has been featured in top publications including Wall Street Journal, Time Magazine, CNN, FoxNews, NY Post, and Haute Living. Her eloquence and warm personality have earned her praise as a keynote speaker.
Maneza Ali
Board Secretary
Maneza M. Ali is a governance and redevelopment paralegal at McManimon, Scotland & Baumann, LLC in New Jersey. She has her bachelor's degree in International Relations from China Foreign Affairs University and her master's degree in International Political Economy from Peking University in Beijing China. She has previously served as a paralegal for the City of Jersey City Law Department and Christopher Law Group in Manhattan. She also served as an AmeriCorps Vista in the City of Jersey City.
Maneza was born in Afghanistan and raised in China. She moved to the United States in 2016. She has experience working in real estate and as a teacher. Maneza was deeply involved in her community in China, where she participated in a mentorship program educating students from rural China about gender equity issues.
Nafisa Abdullah, MD
Board Member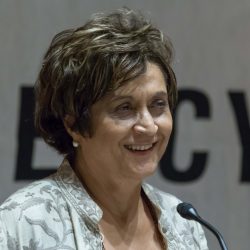 Born and raised in Kabul, Afghanistan, Dr. Abdullah earned her medical degree from Kabul University. She is an Ob/Gyn who has extensive experience in Endocrinology and Infertility. She spent decades of her career at West Los Angeles Kaiser, brought her expertise to numerous hospitals in Afghanistan and is dedicated to aiding the most vulnerable civilians impacted by war: mothers and infants.
Emily Farkas
Board Member
Dr. Emily A. Farkas is a Cardiothoracic Surgeon and one of only 3% of female cardiac surgeons. She was the first woman accepted to train in the specialty at Yale University. Following graduation, she spent five years on the faculty at Saint Louis University as Assistant Professor of Surgery. During her time there, she was honored with a Mayoral Proclamation designating August 3rd, 2011, "Dr. Emily Farkas Day" in the city St. Louis due to her extensive community and international volunteer work. This passion for humanitarian surgery eventually led her to leave the University to focus on providing free heart surgery overseas. Dr. Farkas now partners with different charity organizations to do so every six to eight weeks. She has directed or participated in more than 35 missions around the world.
Roberto Lanzi
Board Member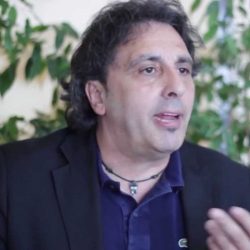 Roberto Lanzi is a musician and executive who has been involved with EMERGENCY since 2010. He worked for Sanrio Co Ltd. in Tokyo for many years, managing Hello Kitty rights internationally and representing Pantone trademarks globally. He is now the CEO of Crazy Bell in Milan.
Angela Porcarelli
Board Member
Angela Porcarelli is a Senior Lecturer at Emory University, Atlanta, where she teaches Italian language and literature. Her research focuses on Medieval and Renaissance Italian literature as well as Italian cinema and modern and contemporary literature. She is interested in highlighting the way literature is able to produce socially transformative changes as a tool for building social justice. At Emory, she has organized events to expose EMERGENCY's work and its mission by bringing to campus guest speakers who are active within the organization.
Gianna Van Winkle
Board Member
Gianna has spent 10 years working in and with nonprofit community health centers, focusing primarily on staff training and program development. Advocating for human rights and healthcare access has been a focal point of her career and personal campaigns which include raising funds and awareness through her purpose-driven yoga project.
Mimi was McKnight Presidential Professor of Medicine at the University of Minnesota from which she retired in 2009 after 30+ years in academic medicine. She is also a board member of the Orchestra Santa Monica, CA, a community orchestra where she and her husband reside. Mimi has been involved with EMERGENCY USA since 2009. She writes: "Social justice, human rights and pacifism are central to my world view."
Asma's work involves data analytics, process improvement, and technology. She holds a B.S. in Business Administration from University of Southern California (USC). She is passionate about human rights, social justice issues, and leveling playing fields for economic equality. Asma has been involved with EMERGENCY USA for many years but recently joined as a board member.
Kais Rona is an Afghan-American surgeon. He and his family fled their homeland during the Soviet invasion. His humble upbringing instilled in him a passion to excel and provide a better life for his family. He was inspired by the work of the late Dr. Gino Strada and his own experiences catalyzed an interest in the field of medicine. Dr. Rona completed his medical and surgical training at the Keck School of Medicine at the University of Southern California in Los Angeles. He is a trained fellow in bariatric surgery, robotic surgery, and advanced endoscopy. He has published numerous peer-reviewed articles as well as original work in surgical texts, primarily in the fields of foregut and bariatric surgery. He currently serves as the director of bariatric surgery at Placentia-Linda Hospital in Placentia, California.
Gino Strada, MD
Honorary Co-Founder
Gino Strada was an Italian surgeon and an outstanding humanitarian who provided high-quality medical and surgical services to victims of war for two decades. From Afghanistan to Sudan, EMERGENCY, the organisation that he co-founded in 1994, has treated more than 11 million people. Strada and EMERGENCY have also campaigned forcefully against the root causes of war and human suffering, speaking out against Italian military involvement in the wars in Afghanistan and Iraq, and playing a leading role in the successful campaign that resulted in Italy banning the production and use of antipersonnel landmines in 1997.
Honorary Advisory Board Members
Ataullah Zulfacar
Doctor, Educator and Humanitarian
Elie Rubinstein
Executive Director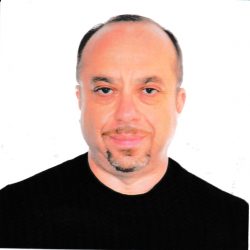 Elie Rubinstein is a non-profit professional and humanitarian with more than 20 years of leadership experience working for the advancement of underserved individuals, families and children, locally and internationally. A skillful fundraiser, Elie Rubinstein most recently served as the Executive Director of H.E.S., a community center in Canarsie, Brooklyn. Under his leadership, the agency's annual operating budget rose from $4,000,000 to $6,000,000. Elie Rubinstein earned his BA from Belorussian Polytechnic Institute in Minsk, Belarus, his MA in Management from the Heller School, Brandeis University, and most recently he started Horizons University's online Doctor of Business Administration program. In his spare time, Elie likes to play chess and run marathons.
Rachel Chung
Development Assistant
Rachel Chung is an undergraduate student at Santa Clara University double majoring in Finance and Political Science and minoring in International Business. Her coursework concentrates on the intersection of culture, economics and politics, and explores issues of diversity, inclusion and equity. As an intern at EMERGENCY USA, Rachel focuses on fundraising and grant proposal writing.
Yana Kostandyan
Development Consultant
With over seven years of experience, Yana has consistently driven transformative strategies, forged global partnerships, and managed impactful programs. Her journey spans propelling planned giving initiatives to fostering cross-cultural collaborations, thereby enriching her roles at ServiceTitan and the Aurora Humanitarian Initiative. Yana's proficiency is evident in accomplishments such as spearheading internal culture-enhancing initiatives, nurturing strong stakeholder relationships, and crafting company-wide strategies that fuel growth. With a longstanding connection and significant experience in her career, Yana is excited to share her knowledge and expertise with EMERGENCY USA  in her role as a Development Consultant. Yana nurtures a deep passion for psychology and cinema outside her professional pursuits.