Anabah Surgical and Medical Centre
EMERGENCY's first medical facility in Afghanistan was in Anabah.
Anabah Surgical and Medical Centre
The EMERGENCY Surgical and Medical Centre of Anabah, in the mountainous Panjshir region, was the first EMERGENCY facility in Afghanistan. In 1999 EMERGENCY converted a former barracks into a surgical centre for war victims. In order to meet the needs of the local population, the Centre progressively expanded its activities to include emergency surgery, general surgery, trauma care, internal medicine and paediatrics.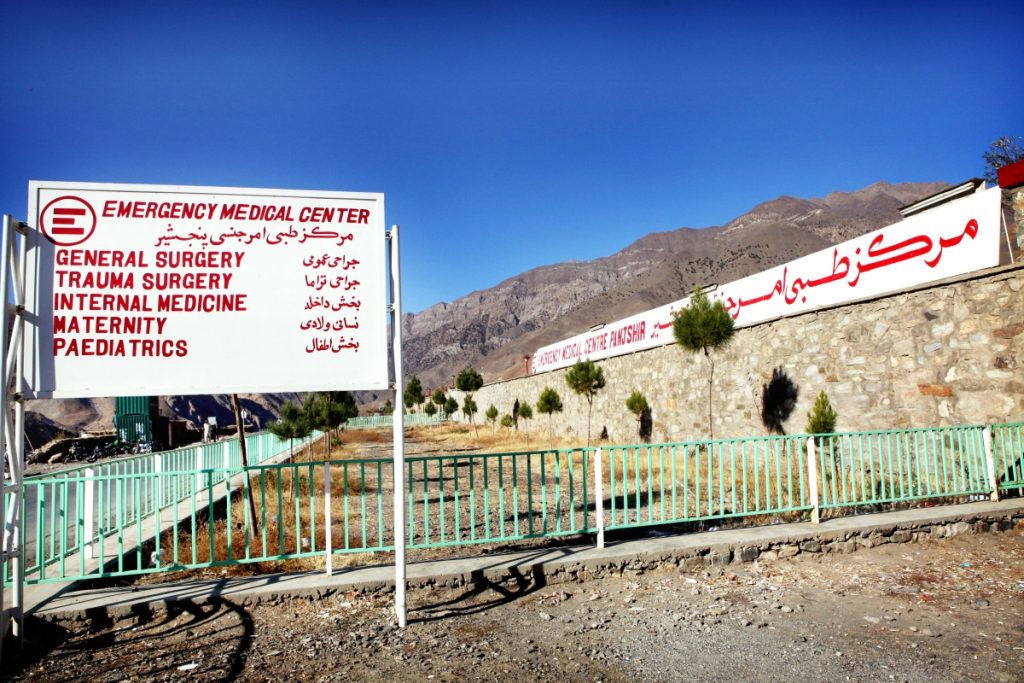 An ambulance service connects the Surgical and Medical Centre in Anabah to a network of First Aid Posts (FAPs) and Primary Health Clinics (PHCs), opened by EMERGENCY in the Panjshir Valley and in the neighbouring provinces of Kapisa, Parwan, Badakhshan and on the Salang pass. In 2002, EMERGENCY decided to extend its admissions criteria to the Centre which now offers general surgery, internal medicine and paediatric care. It is the only hospital in a vast area with a population of approximately 250,000 people.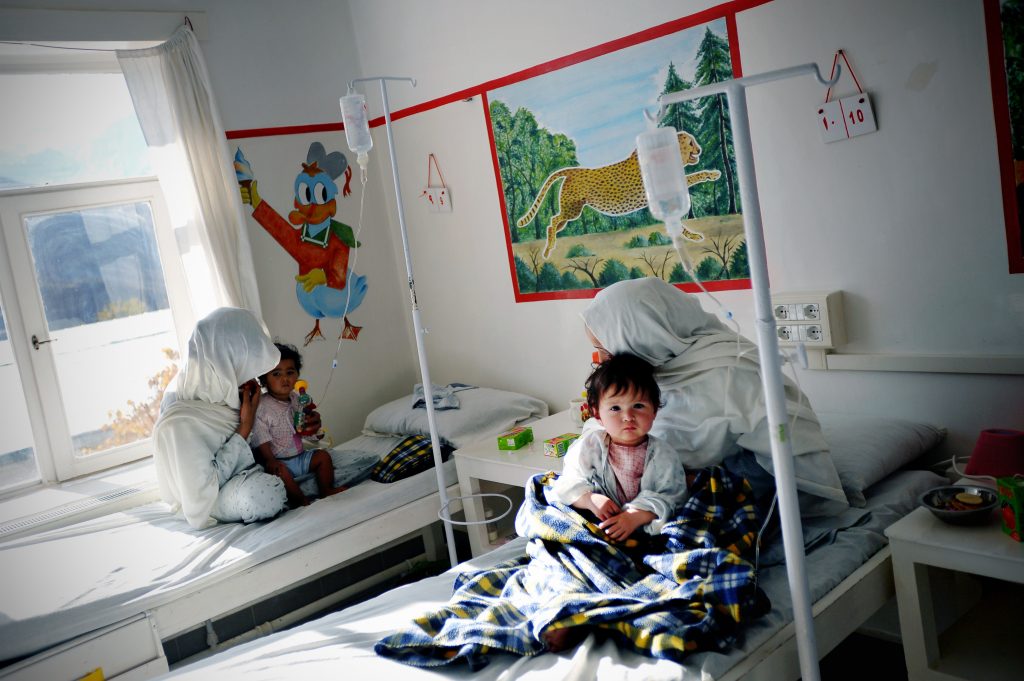 Following the success of our well-established gynaecology and surgery specialisation programs, a new agreement with the Afghan Ministry of Health allowed us to launch a course for a paediatrics specialisation in our hospital in Anabah in June 2014. Using classroom lessons (following the local programme) and on-the-job training, the course will last three years, during which our international staff will be training local doctors. With around 900 children examined in our Out-Patients Department (OPD), 80 admitted for hospital care, and 200 treated in neonatal intensive care every month, practical training is a fundamental part of the program.
Location: Anabah, Panjshir Valley
Start of clinical activities: December 1999
Activities: war surgery, emergency surgery, general surgery, traumatology, internal medicine, and paediatrics
Bed capacity: 66
Facilities: A&E, Outpatients clinic, 2 Operating theatres, Sterilisation, Intensive care, Wards, Physiotherapy, Radiology, Laboratory and Blood Bank, Pharmacy, Classrooms, Playroom, Technical and auxiliary services.
National staff: 311
Medical-surgical admissions: 270,053
Examinations: 34,966
Surgeries: 29,569
Paediatric admissions: 10,847
Paediatric outpatient examinations: 117,826
Data correct as of 31 December, 2017