First Aid Posts, Primary Health Clinics and Other Projects
E

MERGENCY's approach to healthcare goes beyond just treatment.
First Aid Posts and Primary Health Clinics
Due to the lack of healthcare facilities and hazardous road conditions, hundreds of thousands of people living in remote areas of Afghanistan are denied the right to be cured. Since 1999, EMERGENCY established a network of 40 First Aid Posts (FAPs) and Primary Health Clinics (PHCs) in order to provide prompt treatment also to the population of the most remote areas or to zones lacking healthcare facilities, such as the Panjshir Valley and the Salang pass, together with some areas around Kabul and in the provinces of Kabul, Kapisa, Logar, Ghazni, Parwan, Badakhshan and Helmand.
Local staff trained by EMERGENCY provide basic healthcare, first aid, and the referral of patients with serious conditions to EMERGENCY's hospitals by an ambulance service which operates 24/7.
EMERGENCY's presence in Afghanistan has enabled it to gain an understanding of needs of local populations and often, following specific requests made by local authorities, EMERGENCY's activities in Afghanistan have widened. The needs of local people led EMERGENCY to work also in areas that are not strictly connected to war surgery. There has been, among other things, a project for the prevention of leishmaniasis (an infectious disease), another to renovate a school in Anabah, a renovation project for the Mirbachakot public gardens, and a social support programme for widows in the Panjshir Valley.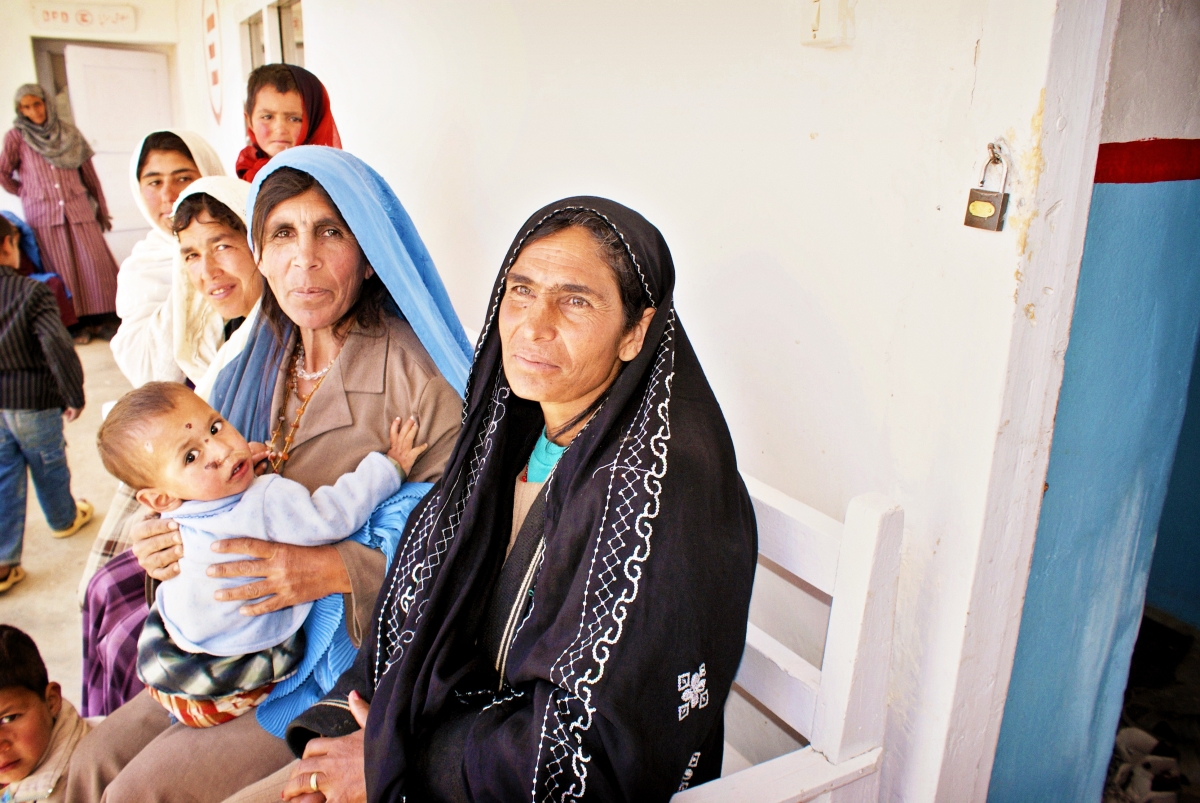 Since 2000, EMERGENCY has been running a programme of medical assistance to prisoners by setting up outpatient clinics within prisons. EMERGENCY's nurses provide basic medical treatment and guarantee the referral of surgical cases to EMERGENCY's Kabul Surgical Centre.
FAPs & PHCs
Locations: Anabah, Abdara, Dara, Darband, Dasht-e-Rewat, Khinch, Paryan, Gulbahar, Kapisa, Koklamy, Oraty, Changaram, Anjuman, Sangi Khan, Shutul, Said Khil, Poli Sayad, Mirbachakot, Maydan Shahr, Ghazni, Chark, Gardez, Pul-I-Alam, Grishk, Garmsir, Musa Qala, Marjia, Urmuz, Tagab, Andar, Sheikhabad, Hesarak, Ghorband, Barakibarak, Shoraki.
National staff: 313
Out-patients: 3,786,410
Referred to Surgical centres: 83,940
Outpatient clinics within prisons
Duab Prison: 694 patients examined and treated from 2001 to 2003.
Shebergan Prison: 13,338 patients examined and treated from May 2002 to June 2004.
Lashkar-Gah Prison: 1,880 patients examined and treated from February 2006 to December 2007.
Prisons in Kabul (Governmental Jail, Investigation Department, Female Jail, Pol-e-Charki, Juvenile Rehabilitation Centre, Transition Prison) 888,985 patients examined and treated as of 31 December, 2017.
National staff: 27
(Data correct as of 31 December, 2017)