Children's Surgical Hospital in Entebbe
EMERGENCY's latest project and our second pillar of ANME programme.
Background
Uganda faces considerable challenges in the provision of paediatric surgery and care for children and young people. 48% of the rapidly-growing population – currently 44 million people – is under the age of 15. A youthful demographic, economic fragility, and limited government expenditure on public health have combined to result in poor healthcare outcomes. Training opportunities for physicians are limited, with only 10 students successfully completing postgraduate surgical training in the country each year. The mortality rate for children under the age of 5 is approximately 69 deaths per 1,000 live births. Despite significant improvements in recent years, a continued effort remains essential in order to achieve Sustainable Development Goal 3.2. This goal, as defined by the World Health Organization (WHO), seeks to reduce neonatal mortality to fewer than 12 deaths per 1,000 live births and the under-5 mortality rate to fewer than 25 deaths per 1,000 live births.
The majority of paediatric conditions are easily remedied with routine surgical procedures but, if left untreated, can lead to lifelong disability or premature death. An absence of high-quality surgical care will not only continue to result in the preventable disability and death of millions; but is also estimated to reduce the gross domestic product of low- and middle-income countries by up to 20% by 2030. Ensuring high standards in paediatric surgery is therefore a priority, and EMERGENCY's Children's Surgical Hospital will contribute to an accelerated reduction of child mortality in Uganda and neighboring countries.
This new project typifies the organisation's humanitarian ethos: a vision of mutual respect which recognizes the equal rights and dignity of every human being. In line with our Manifesto for a Human Rights-Based Medicine, EMERGENCY advocates the right to be treated; a right which belongs inalienably to each and every member of the human community, irrespective of socioeconomic status, gender, sexuality, race, language, religion, or political belief(s). In the words of Renzo Piano, the renowned architect with whom we are collaborating to design and build the new center in Entebbe, "the strength of EMERGENCY is based on its focus on beauty as well as on the practice of medical excellence; the sense of justice, the rejection of war, and the pursuit of harmony." These fundamental principles are embodied in the design for the new facility in Entebbe. It is to be, as envisioned by founder Gino Strada, "a place full of joy and love."
April 2021: an update from Entebbe
WE ARE OPEN IN UGANDA: The new Children's Surgical Hospital in Entebbe has begun clinical activities! Our first patients are Ramadhan, Topista, Justine, Katongole, Matovu and Jordan, all of whom are between 3 and 11 years old.
The Facility and core principles
In February of 2017, we began work on the Children's Surgical Hospital in Entebbe. On the banks of Lake Victoria, the center sits 35 kilometers from the Ugandan capital, Kampala. This new facility is dedicated to the specialist care of children and young people.
The entire compound is 120,000m2 in area. The main hospital facility occupies 8,700m2 and has a capacity of 72 beds, 6 of which are within an intensive care unit (ICU). Included in the ICU is a neonatal intensive care facility. The hospital facility includes the following components:
– Emergency Department (Open 24/7)
– Outpatients Department (Open 8am – 4pm, 6 days per week)
– Diagnostic Department (Open 24/7
– Laboratory and Blood Bank
– Operating Block (Including 3 Operating Theaters and the ICU)
– Inpatient Wards
– Pharmacy
– Administrative Office
– Technical Department
– Ancillary and Domestic Services (Laundry, Maintenance, etc.)
– Guesthouse(s)
The hospital embodies a number of core principles. Chief among these is a concern for environmental sustainability. It makes use of innovative technologies to minimize its environmental impact and maximise sustainability. It has been designed with energy autonomy in mind, and the end product will be a facility that is fully self-sufficient and sustainable, making use of the available natural resources.It has been equipped with systems that will create a comfortable environment for both staff and patients, while also respecting low environmental impact standards. Two integral aspects of the environmentally-friendly design are as follows:
1) The traditional method of 'rammed earth' construction was used to build the hospital. This is an ancient building technique involving a mixture of earth, sand, gravel, binding agents, and a little water; which is then compressed and dried in wooden frames or molds. Used in this way, these materials provide thermal inertia, ensuring temperatures and humidity remain consistent throughout the year. Rammed earth construction makes use of abundant natural resources, providing an ideal low-impact and renewable solution for the construction of the center.
2) The hospital will generate its energy from the sun. The roof will be constructed from a suspended trellis framework supporting a total of 3000m2 of photovoltaic solar panels: an area equivalent to one football pitch. This system will produce 300kW/h and ensure that the hospital has a secure electricity supply which renewably satisfies its energy demands. The photovoltaic roof, 'floating' above the building, will also shade the hospital and all uncovered walkways. Born from the earth, powered by the sun.
Consideration for the holistic health and well-being of patients is at the heart of the facility's design. It is to be a healing space in every sense, and patient recovery will be aided by close proximity to nature. Floor-to-ceiling windows will be fitted throughout the hospital, flooding rooms with natural light and ensuring that the beauty of the park and the surrounding natural environment can be fully enjoyed. Cool areas of shade in the botanical park, inspired by the gardens in nearby Entebbe, will engender a sense of serenity and promote the healing process. Abundant greenery and naturally illuminated spaces will free patients from the anxiety of their day-to-day situations: the first step towards successful recovery. Considerable space will also be devoted to play areas, both indoor and outdoor. Play is healing, and a fundamental element on the road to recovery. Dedicating space to play is one way to ensure that each child's stay in the hospital can be as relaxing and cheerful as possible; and ensures that, as far as possible, fears and anxieties can be minimized.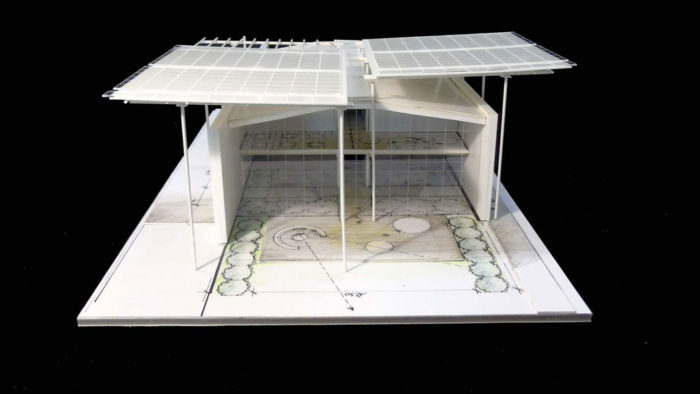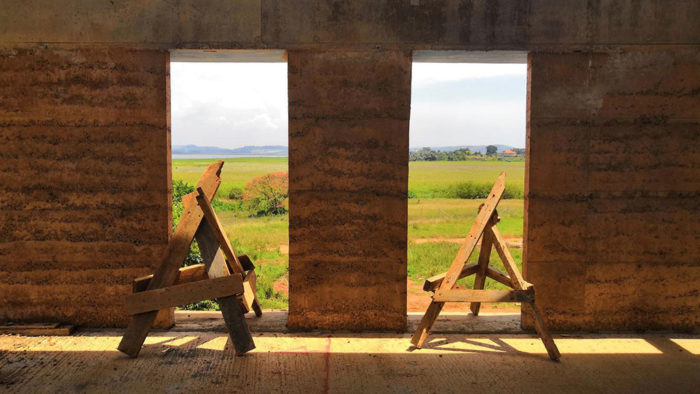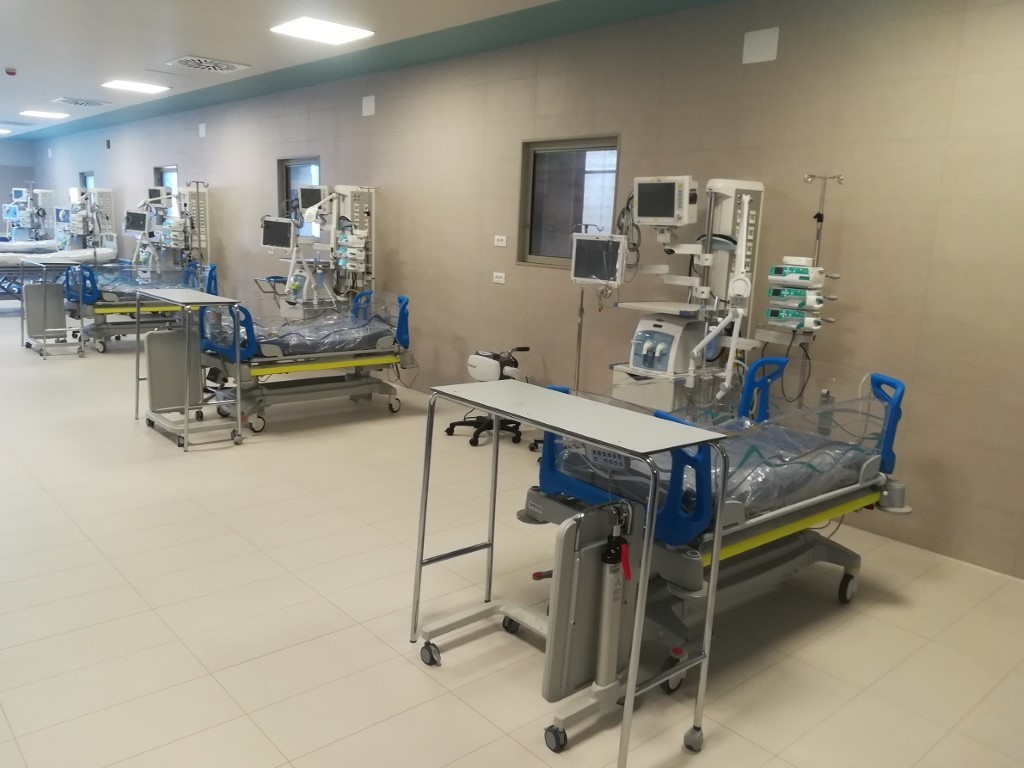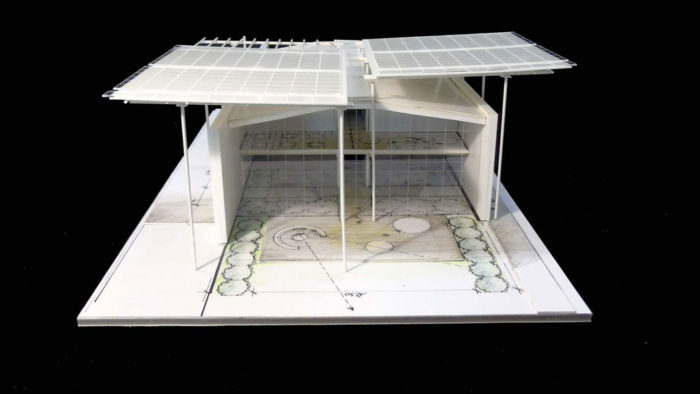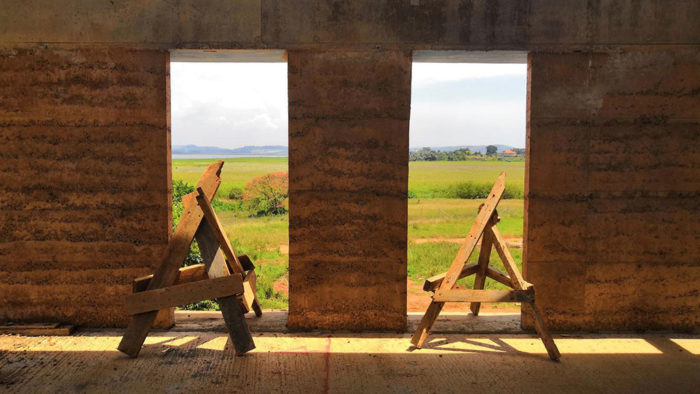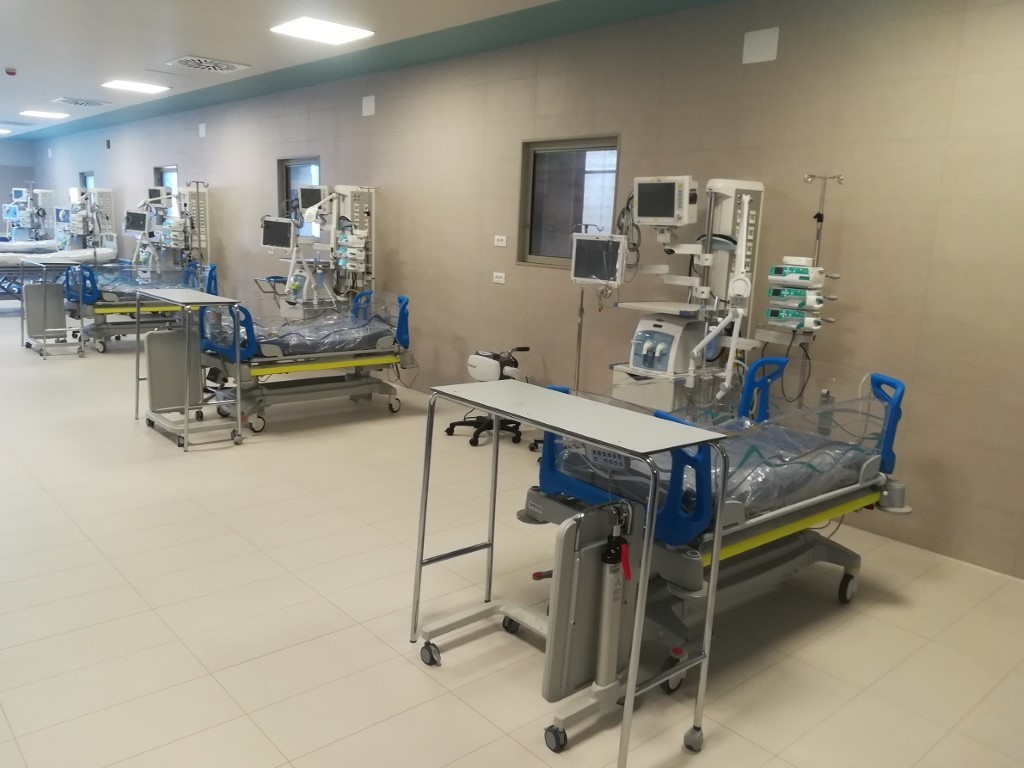 The African Network of Medical Excellence
The African Network of Medical Excellence (ANME) is an innovative model of humanitarian intervention designed by EMERGENCY, with multinational support from the Health Ministries of the Central African Republic, Chad, Democratic Republic of Congo, Djibouti, Egypt, Eritrea, Ethiopia, Rwanda, Sierra Leone, Somalia, South Sudan, Sudan, and Uganda. The aim of ANME is to develop an integrated network of medical centers of excellence on the African continent. The first of these facilities – the Salam Centre for Cardiac Surgery in Khartoum (Sudan) – was opened in 2009. To date, patients with acquired or congenital cardiovascular diseases from a total of 28 countries – in both Africa and further afield – have been treated at the Salam Centre. The Children's Surgical Hospital in Entebbe will be the second major project under the jurisdiction of ANME.
The center's primary catchment zone for emergencies will be Central Uganda. Under the integrated ANME referral system, however, patients from a vast area will be able to access the center's facilities; including the rest of Uganda and other African nations. This project will strengthen ANME, lending it greater versatility and ensuring that the highest standard of paediatric treatment is available, free of charge, to those who require it.
Project Aims
The Children's Surgical Hospital in Entebbe addresses several medium- to long-term objectives. It treats paediatric surgical conditions and contribute to the reduction of the mortality rates among infants, children, and young people. In line with EMERGENCY's founding principles, all services will be absolutely free of charge.
As with many other EMERGENCY facilities, the hospital will provide education in surgery, medicine, nursing, and supporting roles: training and qualifying professional staff from Uganda and beyond. The purpose of this is to build and sustain local capacity, and to ensure that full operational autonomy is achieved. EMERGENCY will guarantee the international staff required to meet high clinical standards and facilitate the proper training of national medical and non-medical personnel. Particular attention will be devoted to improving the management skills of administrative and ancillary staff to ensure the smooth running of the center. As in all EMERGENCY facilities, priority will be given whenever possible to vulnerable or disadvantaged social groups.
An international team of approximately 20 people (consisting of both medical and non-medical staff) will initially be based in Entebbe. EMERGENCY aims to gradually reduce the number of international staff permanently present however, while concurrently increasing the responsibilities of local personnel. As above, the hospital in Entebbe will therefore be a teaching environment. Dedicated to medical education, the hospital will not only provide excellent paediatric care but will also become a regional training center for health professionals. Young nationals (from Uganda and neighboring countries) will have access to specialized training and accreditation. The aim is to develop and retain young medical professionals, encouraging them to remain in their home countries and strengthen national health systems without feeling the need to satisfy professional ambitions abroad.
Over the past decade, the international donor community has devoted significant resources to developing the health sector worldwide; paying particular attention to both man-made and natural disasters and aiming to increase effectiveness in disease prevention and primary healthcare delivery. Despite these longstanding efforts, however, the overall impact of conventional approaches in strengthening national health systems remain unsatisfactory. The Global Health Observatory (part of the WHO) explains that the rate of decline in maternal and child mortality across the African continent in the past two decades is still "largely off-track". Improving the health of entire populations – particularly of those most vulnerable groups – depends on the ability of national health systems to deliver effective, quality, and comprehensive medical care; while simultaneously developing the holistic competencies of medical professionals. While preventive measures and primary health care are undoubtedly of fundamental importance, the widespread provision of advanced tertiary medical infrastructure is integral to achieving positive health outcomes and improved economic development. EMERGENCY actively supports the development of autonomous national health systems by building permanent medical infrastructure and training local staff and professional medical personnel.
Design and Construction Partners
EMERGENCY is collaborating with a number of partners to design and construct the new facility in Entebbe. The renowned architectural firm Renzo Piano Building Workshop has designed the hospital, with Studio Tamassociati. Structural planning has been developed by Milan Engineering and plant design provided by Prisma Engineering.
The Ugandan Government is participating actively in the project, and has donated the plot where the facility has been built.
Programme Data
Location: Entebbe
Start of clinical activities: April 2021
Activities: Paediatric surgery, paediatric first aid.
Facilities: 3 operating theatres, 1 sterilisation room, intensive care, sub-intensive care, admissions ward, 1 emergency ward, 6 clinics, radiology, laboratory and blood bank, CAT, pharmacy, administration, auxiliary services, guest house, welcome and medical education area, outdoor play area.
Bed spaces: 72
Bed spaces (guest house): 36
International staff members: 6
Local staff members working on construction: 60+
Solar panels: 2,500
Area occupied by the facility: 9,000m²